GOLDEN JUBILEE OF ORDINATION: BARRY BRUNDELL MSC, JOHN BOSMAN MSC, TERRY NAUGHTON MSC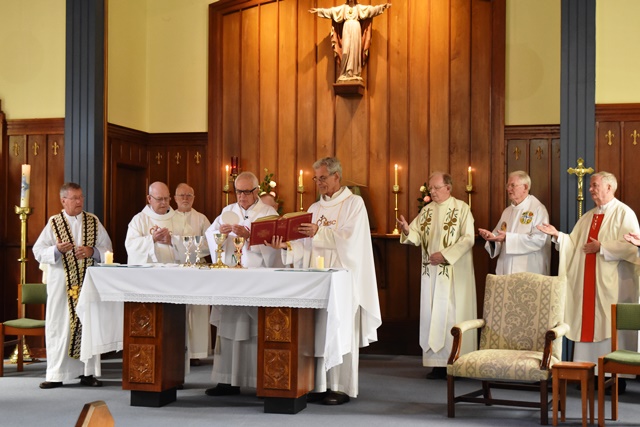 On Tuesday May 10th, there was a celebrationof the Golden Jubilees of Barry, John and Terry. Family, with some coming from overseas, confreres and friends shared in a concelebrated Eucharist followed cake and refreshments in a crowded dining room.
Barry and John's date of ordination was 26th March, Terry's will be July 17th. Later in the year, two other ordinands of 1966 will celebrate their Golden Jubilees, John Conroy and Philip Malone, their date of ordination July 16th.
More photos: jubilarians, concelebrants and cake: thanks to Kenji Kondo for the photos.