Lay MSC
Details

Published: Monday, 12 June 2017 16:55
LAY MSC NEWSLETTER
May 2017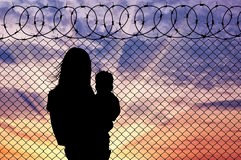 May the Sacred Heart of Jesus be everywhere loved
INDEX
Page 1 From the Director Fr Jim Littleton MSC
Page 2 Remembering Michael Phelan and Ron Lane
Page 3 Farewell from Treand – Bernadette Phillips
Page 4 A Tribute to Marie Menihinnitt – Fr Vince Carroll MSC
Page 4-6 Homily of His Holiness Pope Francis Easter Vigil April 2017
Page 6 Some Good News – Fr John Mulrooney MSC Provincial
Page 7 Parish Leader's Gathering September 2017
Page 8 Reminders
From the Director
Greetings to all of you in various parts of the country. I hope that Easter was a time of grace and blessing for you. In this newsletter I wish to share with you another reflection that has been prepared for Lay MSC by Fr Hans Kwakman in Issoudun. It is titled: May the Sacred Heart of Jesus be everywhere loved.
His love for the Sacred Heart of Jesus led Fr. Chevalier to honour the Sacred Heart
in a variety of manifestations and to study them as well. In his book on the
Sacred Heart, he describes the heart of Jesus as the centre of God's plan not only
in redemption, but also in creation: "Jesus Christ is the starting point, the centre
and the summit of the whole of creation… Everything is summed up in Jesus. And
in Jesus everything leads back to his Heart" (Sacre Coeur de Jesus, 1900, p.77).
Concerning the creation of human beings, Chevalier declares: "When God made
the heart of the first human being evidently his attention was fixed on the Heart of
his Son, which the Holy Spirit would have to form later from the blood of a Virgin"
(Sacre Coeur de Jesus, 1900, p. 139). Accordingly, his love for the Sacred Heart of
Jesus and its role in creation brought Chevalier also to highly esteem the place of human
beings in creation. In Chevalier's vision all things are made not only for Jesus Christ,
but for us as well." All things are made for us and put at our disposal'" Such nobility, however, brings about responsibility. On behalf of all creatures, "It is our task to sing the hymn of thanksgiving, to lend them our voice, our heart, our faculties in order to give
glory to God. Without us the universe would be mute, but with us everything in nature
turns to heaven, prays, adores." (Retraite de huit jours selon la method de Saint Ignace,
Issoudun 1904, p. 22; Daily Readings March 2).
In Laudato Si, Pope Francis proclaims the same message: "When we can see God
reflected in all that exists, our hearts are moved to praise the Lord for all his creatures
and to worship him in union with them" (Laudato Si n 87). The Pope even broadens our vision by stating that, "a sense of deep communion with the rest of nature cannot be real
if our hearts lack tenderness, compassion and concern for our fellow human beings" (Laudato Si n. 91).
So, the motto of the Chevalier Family, "May the Sacred Heart of Jesus be everywhere loved", expresses an invitation to practice a love without boundaries. We are invited
to love the Sacred Heart of Jesus as the centre of the universe, making the entire
universe into a sacred community of creatures. The life of our fellow human beings and
nature in its great variety of creatures as well, is sacred and deserves our respect and
admiration. Because, as Pope Fancis said: "as part of the universe, called into being by
one Father, all of us are linked by unseen bonds and together form kind of universal family,
a sublime communion which fills us with a sacred, affectionate and humble respect" (Laudato Si n. 89).
Some of our older members have passed on to an eternal reward in recent months. They include Marie Menhinnitt, Michael Phelan, Ron Lane, and Van Trompf. They were all very committed members, loving in their relationships with others. Short obituaries occur elsewhere in this newsletter. May I also remind you of the Feast of Our Lady of the Sacred Heart on May 27 and the Feast of the Sacred Heart on June 25. May they be times of grace for all of us. Jim Littleton MSC
Pg 1
Remembering Michael Phelan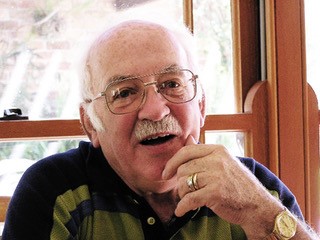 John MICHAEL Phelan was born 3rd August 1931 in County Carlow in Ireland. At age 18 he moved to England, and then migrated to Australia in 1950. This debonair Irishman, who loved to dance, had his heart stolen by a young "Scottish" maiden, Elizabeth McDonald. Yet Mickey had to wait four and a half years before they could wed.
As a young couple with a growing family, they settled in the suburb of Heathmont, near to the Croydon Monastery; this was the start of a long association with the MSCs. Mickey worked in hospitality, and was the source of hospitality to the MSC. The door was always open to those who needed a chat, a laugh (guaranteed with Mickey), a "tease", a cup of tea or something stronger, and if Liz was around, a truly listening ear.
Michael's working life was in accounting and club management in Melbourne, until he came to Toowoomba to work for the MSCs. In 1978 Michael, Liz and family moved to Toowoomba and settled right across the road from Dowlands College. Here with the children growing up, Michael became more involved not only with the MSC school life, but also more into the MSC ethos. While Liz worked as a teacher / counsellor, Mickey was busy working for the school at The Green Griffin, running a weekly fund raising Bingo, driving a school bus and running the school bookshop. He continued with his open door welcome and hospitality for all the MSCs.
2008 saw a radical change in Michael's circumstances. He had a large stroke which left him with a left-sided paralysis. So began 8 years in which Liz became his career. After the initial adjustment, Mickey could get into the car / wheelchair etc, and go places and do the shopping outings with Liz. However ongoing smaller strokes caused Michael to become more dependent on assistance. He was no longer the "doer", though his welcome and hospitality continued.
To talk about Michael, and not talk about Liz, is to tell only half the story. Liz "stole" Michael's heart way back in 1956, but even in his older age, his heart belonged always to Liz. In the last few months of his life, it was always her name on his lips. and the deep spirituality of the heart and of love, enveloped them both. Michael was totally absorbed into that love on 11th June 2016. Meg Hicks
Remembering Ron Lane
Ron Lane grew up in Randwick parish and met his wife Faye through the Randwick CYO. Initially Ron worked as a motor mechanic, but later joined the Police Force. In this capacity he was required to give evidence in court, which led him to think of becoming a Barrister. After six years of study he was admitted to the Bar; until his retirement he worked in this profession both in private practice and in the Public Service.
Ron's faith was central to his life. He regularly read and reflected on passages from the Bible. Both he and Faye had many friends among the MSC and they became Lay MSC in 1987. They were welcomed into the Cronulla group and later became its coordinator. Fay and Ron had a very loving relationship; Ron will be remembered by his friends for his goodness, decency and generosity
Ron died on April 4, 2017 at the age of 87, after a long battle with cancer. May he rest in peace. Pg2
Farewell from Treand
This is my last Lay Newsletter before I retire at end of July. I feel sad in some ways but happy and excited in another sense. It's the next stage in my life. I am looking forward to more spare time to spend with my adult children, grandchildren and my elderly mother who turned 94 on 2nd April. She is remarkably well for her age….she has a few mobility problems but mentally she is very sharp and still able to enjoy and participate in family celebrations and all activities at her Home at Kildare Maroubra Jct.
I expect in retirement my babysitting services will be in demand and I hope to be available "sometimes" for school pickups and school excursions!! With both parents having to work these days to meet financial commitments it is hard on young families trying to meet all demands. A grandparent can never substitute for a parent but sometimes it is the next best option…. and I get to spoil them!!! My grandparents played an important role in my childhood so I hope I am able to follow their example. I also plan to travel and I'm keen to explore some interests and hobbies.
It's been a wonderful journey with the MSC over the past twelve and a half years and I've really felt part of the Chevalier family. It's not like any other job, although my previous position with the De La Salle Brothers as Provincial Secretary for sixteen years was similar in so many ways. I was sad to leave them too but in 2005 they were relocating their Provincial Office to Bankstown and it was too far for me to travel. As a single mother of three I had to find another job and by chance Fr Paul Browne an msc working in Our Lady of the Rosary parish at Kensington at that time was visiting his neighbours the De La Salle Brothers. When I told him I was leaving he said that the Provincial Secretary at Treand House was also leaving!! He suggested I apply for the Provincial Secretarial job with the MSC at Coogee…… I took his advice and the rest is history!! I've been blessed with unexpected job opportunities that have come my way and I have enjoyed working with religious men, Brothers and Priests, for almost 30 years now. I hope the years ahead are filled with joy and satisfaction and good health. I live locally so I intend to maintain my friendship and connection with the MSC as I have done with the De La Salle Brothers.
Happy Mother's Day for Sunday 14th May. Bernadette Phillips
For the one who has lost a mother
For the mother who has lost a child
For the one who longs to be a mother
You are not forgotten this Mothers Day
You are in our prayers and we love you.
REMINDER :Any occasional Report/News from your Lay MSC Group is most welcome. This Lay newsletter is my last one but I'm sure whoever takes over my role here as Secretary at Provincial Office will appreciate & welcome your contributions to the quarterly Lay newsletter. Email to This email address is being protected from spambots. You need JavaScript enabled to view it. Thank you to all those who have contributed over the past 12 ½ years during my time.
Pg 3
A Tribute to Marie Menhinnitt – Fr Vince Carroll MSC
The funeral for Marie Menhinnitt was held in Toowoomba on Wednesday 15th Feb. She was 81. Marie had a massive unexpected heart attack and died two days later. All the living family were with her and she was able to greet them. Marie and Bryan had seven children, but sadly two had pre-deceased them, one as an infant and one at age 50.
The funeral was held at St Anthony's where they had been parishioners in their early family days. A large crowd was in attendance with people of several of Marie's interest or work groups. A book club was there, members of the Toowoomba Pastoral Care Team, Lay MSC and Parish co-workers and friends. Fr Vince Carroll MSC, a good friend of Marie and her family was the celebrant.
We could sum up Maries life as "loving and serving God with her whole heart, soul, mind and strength." (Deut 6:4). Marie and Bryan shared their time and money ("their strength") widely though their open hospitality, and their work for St Veronicas Children's Overseas Aid Group for 60 years. They personally have sponsored many children and worked in the Op shop in various roles. That hospitality of spirit was likewise expressed round the home table or with a picnic basket. Throughout her life, Marie continued to improve her "mind", gaining a Teachers certificate in Pre School Care, and later a Teaching Certificate for Secondary Education. Later again, she studied for a Diploma of Pastoral Care and worked in Pastoral Care for several years. In her later years she was a voracious reader. Geography and history and outdoor activities gave her joy. She was totally proud of her Family History which she had well researched.
Her "heart and soul" was expressed in her dedication to family and friends. Marie and Bryan have a large extended family. In later years especially they called them together for weeklong family gatherings at Christmas and Easter. Marie was interested in everyone and showed that interest in casual meetings as well as long term friendships. Part of her curiosity led her to travel to England, India, South Africa, New Zealand, the Pacific and the USA.
In recent years and months friends and family had noted forgetfulness in Marie, yet amid a considerable amount of pain and anxiety with unexplained ills, a certain "peace" had grown in Marie: Acceptance had grown. God was comforting her. One can only assume that, having completed his work in Marie, God has now called her to his home, to stands joyfully in his presence.
Homily of His Holiness Pope Francis
Easter Vigil, 15 April 2017
"After the Sabbath, as the first day of the week was dawning, Mary Magdalene and the other Mary went to see the tomb" (Mt 28:1). We can picture them as they went on their way… They walked like people going to a cemetery, with uncertain and weary steps, like those who find it hard to believe that this is how it all ended. We can picture their faces, pale and tearful. And their question: can Love have truly died? Pg 4
Unlike the disciples, the women are present – just as they had been present as the Master breathed his last on the cross, and then, with Joseph of Arimathea, as he was laid in the tomb. Two women who did not run away, who remained steadfast, who faced life as it is and who knew the bitter taste of injustice. We see them there, before the tomb, filled with grief but equally incapable of accepting that things must always end this way.
If we try to imagine this scene, we can see in the faces of those women any number of other faces: the faces of mothers and grandmothers, of children and young people who bear the grievous burden of injustice and brutality. In their faces we can see reflected all those who, walking the streets of our cities, feel the pain of dire poverty, the sorrow born of exploitation and human trafficking. We can also see the faces of those who are greeted with contempt because they are immigrants, deprived of country, house and family. We see faces whose eyes bespeak loneliness and abandonment, because their hands are creased with wrinkles. Their faces mirror the faces of women, mothers, who weep as they see the lives of their children crushed by massive corruption that strips them of their rights and shatters their dreams. By daily acts of selfishness that crucify and then bury people's hopes. By paralyzing and barren bureaucracies that stand in the way of change. In their grief, those two women reflect the faces of all those who, walking the streets of our cities, behold human dignity crucified.
The faces of those women mirror many other faces too, including perhaps yours and mine. Like them, we can feel driven to keep walking and not resign ourselves to the fact that things have to end this way. True, we carry within us a promise and the certainty of God's faithfulness. But our faces also bear the mark of wounds, of so many acts of infidelity, our own and those of others, of efforts made and battles lost. In our hearts, we know that things can be different but, almost without noticing it, we can grow accustomed to living with the tomb, living with frustration. Worse, we can even convince ourselves that this is the law of life, and blunt our consciences with forms of escape that only serve to dampen the hope that God has entrusted to us. So often we walk as those women did, poised between the desire of God and bleak resignation. Not only does the Master die, but our hope dies with him.
"And suddenly there was a great earthquake" (Mt 28:2). Unexpectedly, those women felt a powerful tremor, as something or someone made the earth shake beneath their feet. Once again, someone came to tell them: "Do not be afraid", but now adding: "He has been raised as he said!" This is the message that, generation after generation, this Holy Night passes on to us: "Do not be afraid, brothers and sisters; he is risen as he said!" Life, which death destroyed on the cross, now reawakens and pulsates anew (cf. ROMANO GUARDINI, The Lord, Chicago, 1954, p. 473). The heartbeat of the Risen Lord is granted us as a gift, a present, a new horizon. The beating heart of the Risen Lord is given to us, and we are asked to give it in turn as a transforming force, as the leaven of a new humanity. In the resurrection, Christ rolled back the stone of the tomb, but he wants also to break down all the walls that keep us locked in our sterile pessimism, in our carefully constructed ivory towers that isolate us from life, in our compulsive need for security and in boundless ambition that can make us compromise the dignity of others.
When the High Priest and the religious leaders, in collusion with the Romans, believed that they could calculate everything, that the final word had been spoken and that it was up to them to apply it, God suddenly breaks in, upsets all the rules and offers new possibilities. God once more comes to meet us, to create and consolidate a new age, the age of mercy. This is the promise present from the beginning. This is God's surprise for his faithful people. Rejoice! Hidden within your life is a seed of resurrection, an offer of life ready to be awakened.
That is what this night calls us to proclaim: the heartbeat of the Risen Lord. Christ is alive! That is what quickened the pace of Mary Magdalene and the other Mary. That is what made them return in haste to
tell the news (Mt 28:8). That is what made them lay aside their mournful gait and sad looks. They returned to the city to meet up with the others. Pg 5
Now that, like the two women, we have visited the tomb, I ask you to go back with them to the city. Let us all retrace our steps and change the look on our faces. Let us go back with them to tell the news… In all those places where the grave seems to have the final word, where death seems the only way out. Let us go back to proclaim, to share, to reveal that it is true: the Lord is alive! He is living and he wants to rise again in all those faces that have buried hope, buried dreams, buried dignity. If we cannot let the Spirit lead us on this road, then we are not Christians.
Let us go, then. Let us allow ourselves to be surprised by this new dawn and by the newness that Christ alone can give. May we allow his tenderness and his love to guide our steps. May we allow the beating of his heart to quicken our faintness of heart.
FR JOHN MULROONEY, PROVINCIAL
Some good news….
I recently sent a letter to all the parents of students in our MSC schools at the end of the 'Catholic wrap-up'. There has been some lovely response from parents. Here is one of them:
"One group of victims we sadly seem to forget is the great majority of wonderful innocent priests, brothers and sisters who have given their whole lives to helping others and who are among the best people in our communities.
Where do we ever hear or see anything in the media praising and supporting those individuals who must have been suffering so bravely and often alone amongst us. Most of us lay people are too embarrassed to broach the subject and come out strongly saying we support those wonderful people. I often imagine them sitting alone trying to find the strength to continue. They must often feel embarrassed and stressed by what has been happening and perhaps find it hard to face the outside world.
I really support them and my faith is actually enhanced by their great courage. To be honest I think I am fortunate to have personally known so many great priests, brothers and sisters….. I think we lay people should have the courage to tell the priests, brothers and sisters we know, that they have our support."
I know many of you feel this at times – so it's heartening to hear these words which are spoken to us all.
Pg 6
Parish Leaders
Gathering
St Mary's Towers, Douglas Park
Friday evening 15th Sept 2017– Sunday afternoon 17th Sept
Gathering time – 6.00 pm Friday
Departure – 1.00pm Sunday
' The parish is where the Church lives. Parishes are communities of faith, of action, and of hope. They are where the gospel is proclaimed and celebrated, where believers are formed and sent to renew the earth. Parishes are the home of the Christian community; they are the heart of our Church'
National Conference of Catholic Bishops – USA
You are invited to a weekend of prayer and reflection, with a focus on Heart Spirituality as a way to transform our own lives
and the lives of others.
Contact: Alison McKenzie Fred Stubenrauch
This email address is being protected from spambots. You need JavaScript enabled to view it. This email address is being protected from spambots. You need JavaScript enabled to view it. Pg 7
REMINDER
The annual donation of $10 per address is much appreciated.
Please forward
TO: Missionaries of the Sacred Heart
Fr Jim Littleton msc
PO Box 84 DICKSON ACT 2602
If you have not already done so.
To save expense, receipts are not issued unless requested.
Fr Jim Littleton MSC
National Director, Lay MSC Lay MSC Newsletter
Daramalan College The Editor
PO Box 84 Treand House
DICKSON ACT 2602 PO Box 252
(02) 6245 6358 F. (02) 6245 6397 COOGEE NSW 2034
This email address is being protected from spambots. You need JavaScript enabled to view it. P. (02) 9665 8999
Website:www.misacor.org.au F. (02) 9664 2962
Email: This email address is being protected from spambots. You need JavaScript enabled to view it.
CHANGE OF POSTAL ADDRESS or EMAIL
Please send to : The Secretary
Treand House PO Box 252 COOGEE NSW 2034 or email This email address is being protected from spambots. You need JavaScript enabled to view it.
If you have changed your address or email, or wish to amend your address please print your correct details below:
Name: ………………………………….…………………………………………
Address:………………………………….………………………………………..
Email: ………………………………………………………………………………
Pg 8