Details

Published: Tuesday, 27 June 2017 03:03
PROTEST AND DEMONSTRATION BY SISTERS, INJUSTICE OF THE EXPULSION FROM PNG OF DOUG TENNENT.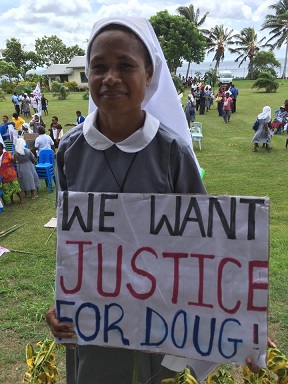 At the time of the deportation of Doug Tennent who worked for the Church of New Britain, this site published some comment and the open letter of the Archbishop of Rabaul.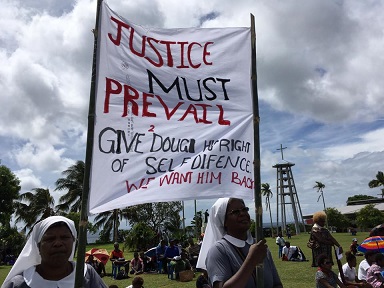 Bishop Rochus Tatamai MSC of Bereina writes:
We need more volumes and choruses to demand what is transparent administration of justice for all. PNGs must take responsibility for our destiny guided and inspired by common sense, motivated by equality and justice for all, deeply rooted in Gospel and Kingdom values and the noble Melanesian traditions and values. We strive for equal opportunity and the well-being and common good for everyone in every place at all times.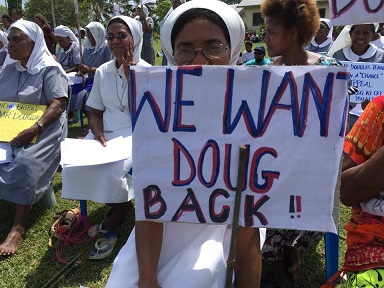 There were a number of photos of a protest by sisters which are worth seeing.