Details

Published: Saturday, 08 March 2014 10:06
NATIONAL LAMENT, LENT 2014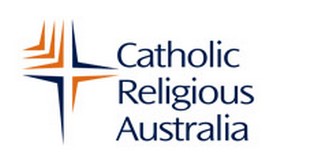 The CRA Justice committee has organised a time of National Lament during Lent to raise consciousness of the Asylum Seeker Issue facing us and many other countries in the world.
Following is the basic outline you may wish to use in your parishes, schools, communities:
NATIONAL LAMENT
"We are a society that has forgotten how to weep." Pope Francis
ACKNOWLEDGEMENT OF COUNTRY
We acknowledge the traditional custodians of country throughout Australia.
As you take your next step remember the first people who walked this land.
OUR LAMENT
We lament the lack of compassion for people seeking asylum in Australia.
We lament the denial of human dignity and freedom
We lament the indifference
We lament our inability to turn the tide.
OUR CHALLENGE
"The other" is no longer a brother or sister to be loved, but someone who disturbs my life and my comfort....
In this globalised world, we have fallen into globalised indifference. We have become used to the suffering of others: it doesn't affect me; it doesn't concern me; it's none of my business!
Pope Francis, Lampedusa 8.7.2013.
OUR PRAYER
We beg forgiveness for our indifference to so many of our brothers and sisters. God, we ask your pardon for those who are complacent and closed amid comforts which have deadened their hearts;
We beg your forgiveness for those who by their decisions on the global level have created situations that lead to these tragedies.
Forgive us, Lord.
Pope Francis, Lampedusa 8.7.2013.
FOR REFLECTION
Jesus said, "An evil spirit of this kind is only driven out by prayer and fasting" Mark 9:29
OUR RESPONSE
• Make Friday a day of prayer and penance
• Write to your local member and to the minister, Scott Morrison, expressing your lament for people seeking asylum in Australia.
HOW BIG IS THE PROBLEM OF ASYLUM SEEKERS?
In 2012, developing countries hosted over 80 percent of the world's refugees. The poorest countries were host to 2.4 million refugees. Pakistan was host to the largest number of refugees worldwide (1.6 million), followed by Iran (868,200), Germany (589,700) and Kenya (565,000). Australia hosted 30,000, or 0.3% of the global total.