PETER MARIE TREAND, A PRIEST AFTER GOD'S OWN HEART, JIM LITTLETON MSC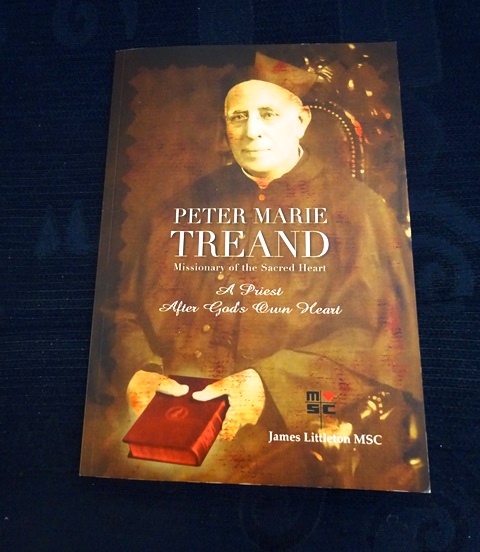 Over the last decade, Fr Jim Littleton MSC has been writing short books, at least one a year, on a variety of MSC ministries and, more recently, stories of significant MSC priests and brothers.
This time, he has focused on one man, the founder of the Australian Province, Fr Peter Treand.
This book serves as a short biography of Fr Treand, Swiss origins, encounter with Fr Chevalier, his ministry in Glastonbury, England, and then his more than 35 years in Australia. He was parish priest of Randwick and was the first Provincial when the Province was established, 8th December 1905.
The history of the early years of the Province makes for interesting reading – it can be said that not everybody saw eye to eye on every issue, and some of the personalities caused some tough going!
What emerges from this book is the picture of a dedicated priest, not the greatest administrator, but a fine preacher, retreat-giver and, with quotes, someone who saw the Devotion to the Sacred Heart as a Spirituality of the Heart, a spiritual way of life.
Enquiries to Jim Littleton, at the MSC Community in Canberra, at Daramalan College.