Details

Published: Sunday, 02 September 2018 22:24
RIP, FRANK PERRY MSC
More sad news today with the death of Frank Perry MSC.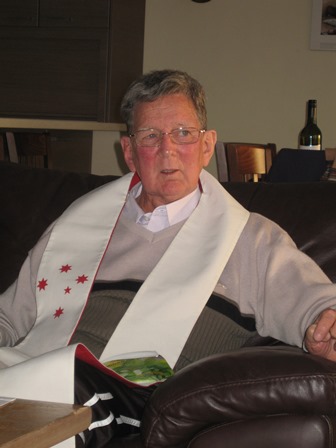 Frank was born on 12th December 1940. He made his first profession on February 26th 1963 as a Brother in the congregation. For more than 20 years he served as a Brother in communities and in colleges. During the 1970s a number of brothers did teacher training and made the transition to teaching and supervision in MSC Colleges in Australia and in PNG. Frank was one of that group.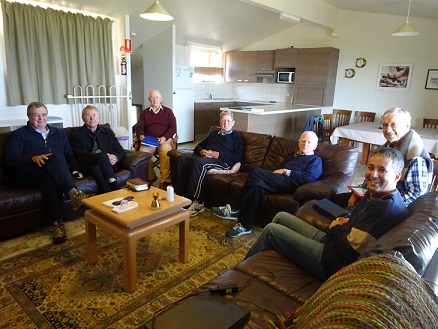 Frank, centre, with the Adelaide community, Moonta, 2017
During the 1970s and 1980s a number of Brothers began studies at St Paul's National Seminary and Frank was ordained on the 9th February 1991. He spent a number of years in parishes, more latterly at Henley Beach in Adelaide. For some years Frank had been ill with cancer, finally taking its toll on his life, September 2nd.
May he rest in peace.