Details

Published: Monday, 13 August 2018 01:26
ACTIVITY IN BLACKBURN PARISH, TERRY BOWMAN MSC, 30 YEARS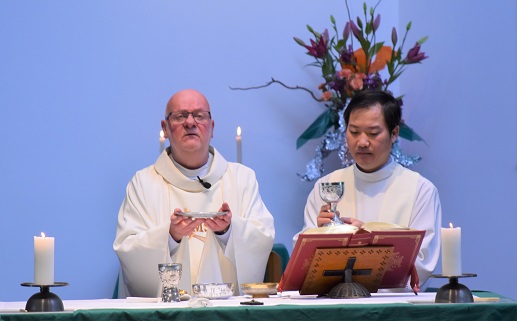 30 years ago today, the Australian priesthood received a boost and a jolt. Terry Bowman was ordnained in Koroit parish church. 30 years later, his anniversary was celebrated at St Thomas parish, Blackburn, in Melbourne where Terry is parish priest His concelebrant was Fr Thang Nguyen MSC who is living at Blackburn while he is stuyding in the Siloam program at the Heart of Life Centre.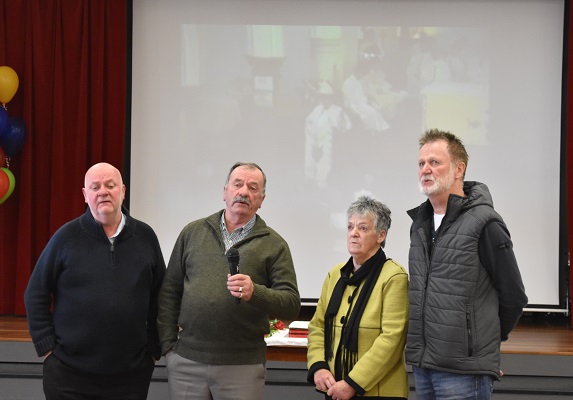 Singing, courtesy of the Bowman quartet: Terry, Frank, Carmel, Gerard. A video of the ordination in the background.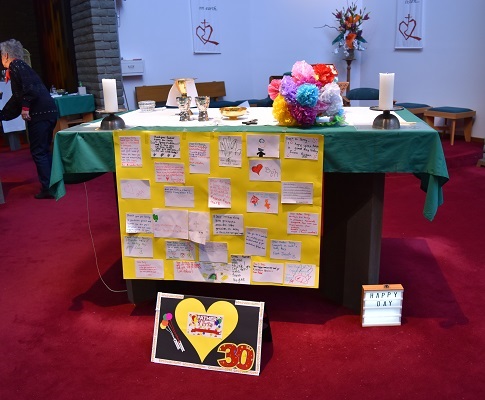 The altar was decorated by the parish Youth Group.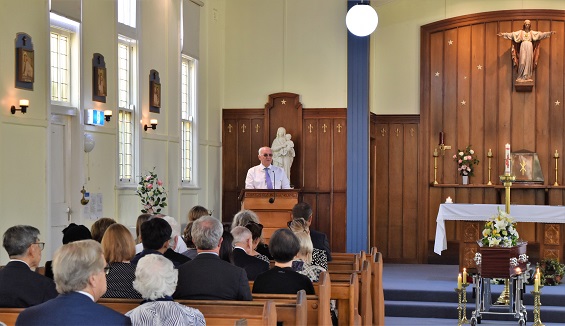 And this is the chalice, with paten, that Terry was given by the Koroit Infant of Jesus parish choir.
Terry told his journey to the MSC, grateful to family, especially his parents, and parishioners who nurthred him.