Details

Published: Monday, 06 August 2018 23:35
DO YOU KNOW ABOUT CFA? CELEBRATING 50 YEARS.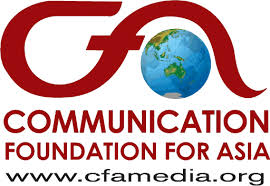 CFA stands for the Communication Foundation for Asia in Sta Mesa, Manila.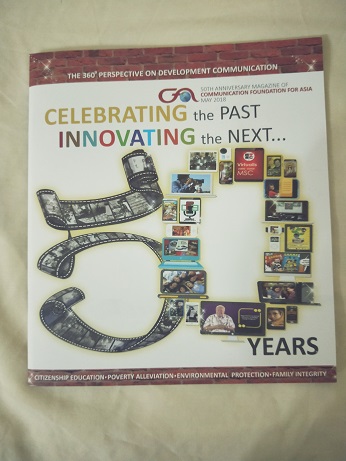 IT IS THE FLAGSHIP FOR MSC MEDIA MINISTRY.
It is celebrating its 50 years. It has been involved in publishing magazines and, especially, religious comics, in radio, television, video production and many facets of media education, religion and spirituality. The Founder was Fr Cornelio Lagerwey MSC of the Dutch Province (with a commemorative bust of him outside the entry, seen in photo below). Directors have included MSC priests, Rudy Abao, Peter Arguillas and Fil Pelingon.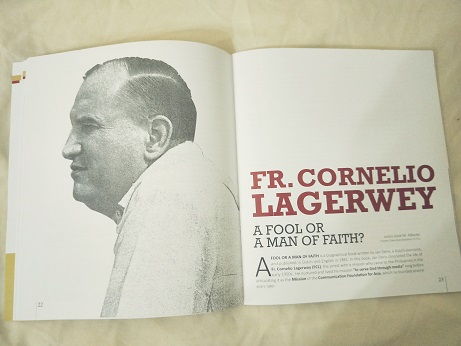 SOME HISTORICAL INFORMATION
Communication Foundation for Asia is a pioneer in development communication. It was established in 1968 as a non-stock, non-profit organization, but its origins go way back to 1960, when the Social Communications Center was born with the publication of the Philippine Catholic Digest. Both organizations were founded by the Dutch missionary, Fr Cornelio Lagerwey, MSC, in collaboration with his mission partner Genaro V. Ong and other lay Filipino communicators. Together they pursued a mission of media production and training for the spiritual upliftment and empowerment of people.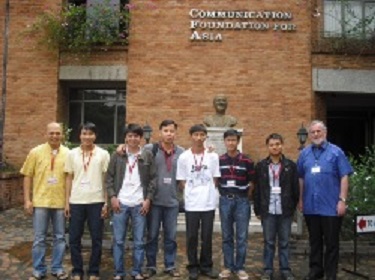 The Communication Foundation for Asia has evolved into a multi-media center with almost 100 staff, working on video documentaries and TV programs, producing regular educational and religious publications for distribution to around three hundred thousand student subscribers nationwide, conducting training workshops on communication skills and media education, and organizing media events such as film festivals, peace communication camps, environmental forums and traveling photo exhibits.
THE CFA VISION
The Integral Development of people through innovative learning processes using media technology and other forms of communication.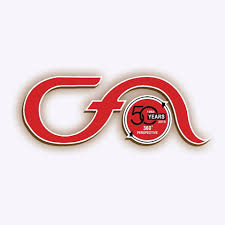 MISSION STATEMENT
To harness the power of communication in order to promote Christian values and empower people in need towards social transformation.