Details

Published: Tuesday, 24 July 2018 22:41
DINDIGUL: BLESSING OF CHEVALIER ACADEMY, INDIA, BY MSC SUPERIOR GENERAL, FRS ABZALON AND CHRIS CHAPLIN.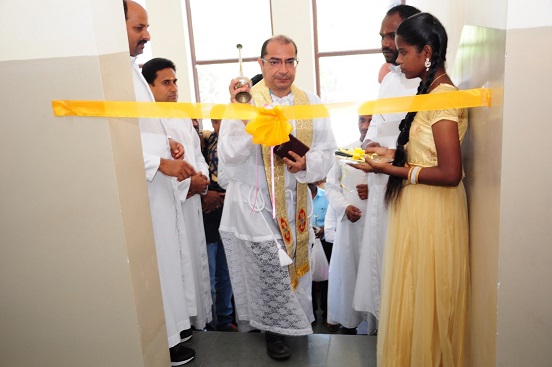 With thanks to Malcolm Fyfe MSC for the letter and the photos.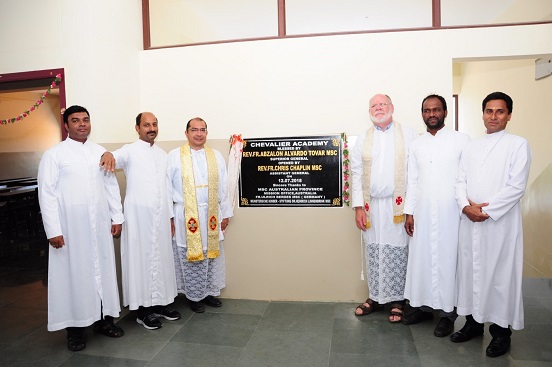 Dear Father Malcolm,
Greetings and joy from Chevalier Academy.
At present there are six MSC's working in the school (Father Peter Francis, Father Selvam, Father Britto, Father Prabhu, Deacon Nithan and myself Father Darwin). Currently we have 621 students with 36 teachers and 10 non-teaching staff. Last academic year mid-2017 to mid-2018, for the first time, Year 10 students wrote their first government public board examination and all of them passed with the good marks in all subjects. This year we take the Academy to a further stage with students enrolled in Grade 11. So that means we become a junior college.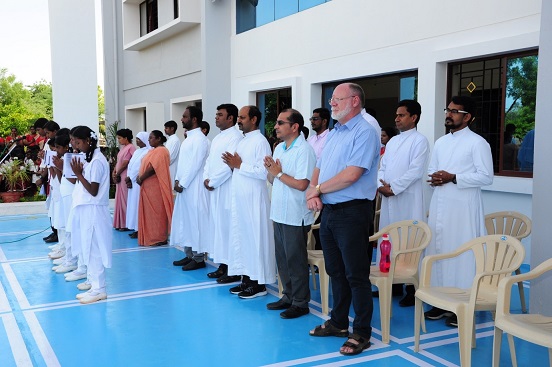 Because the number of students was increasing year by year, we were in need of more class rooms and it was necessary to upgrade the school into a junior college. This dream of ours was achieved with a lot of help from the Australian MSC Province, the MSC Mission Office and with a large amount of help from Fr. Ulrich Berges msc (Germany: Munstersche Kinder-Stiftung Dr. Heinrich Linnenbrink msc.)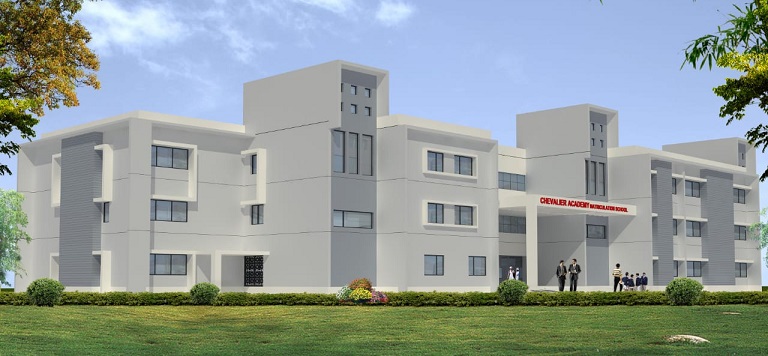 A year ago we started to build the extensions to the second floor of the building and with the God's grace it was completed very recently.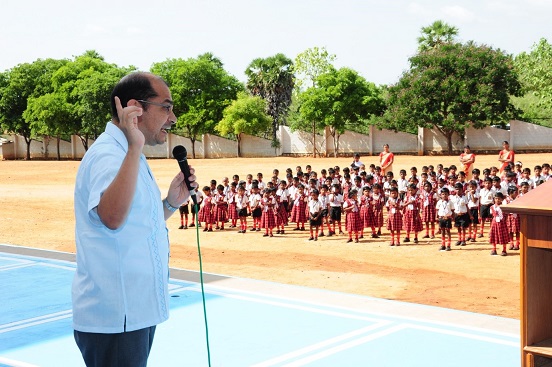 As you can see from the photos, the building was blessed and opened by our Superior General, Father Abzalon msc and Australian Father Chris Chaplin msc, General Council, on 12 July, 2018.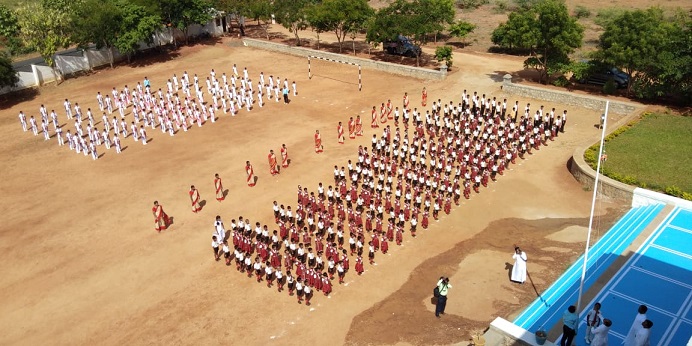 On behalf of Chevalier Academy management, teachers, students and parents of the students I wholeheartedly want to thank our benefactors and well-wishers for the tremendous support that they have rendered to our school.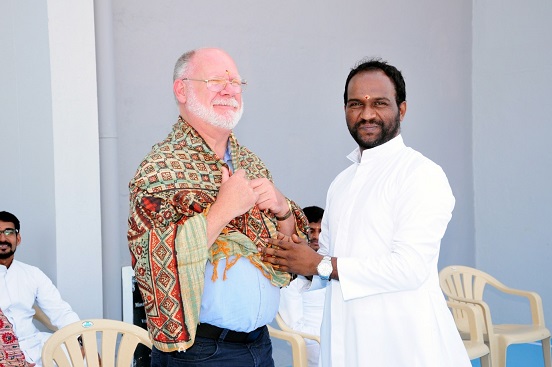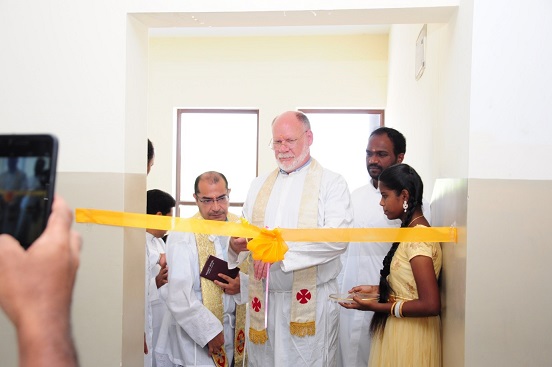 Father Thatheus Darwin MSC
Principal
Chevalier Academy, Dindigul,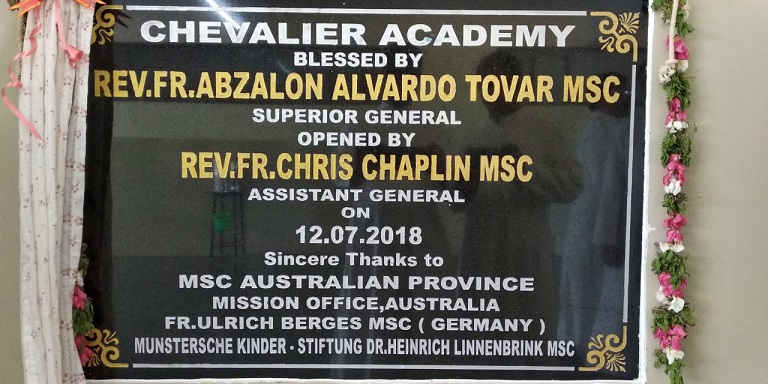 Tamil Nadu State, India.