Details

Published: Sunday, 17 June 2018 15:12
HONOURING AND REMEMBERING DOUG SMITH MSC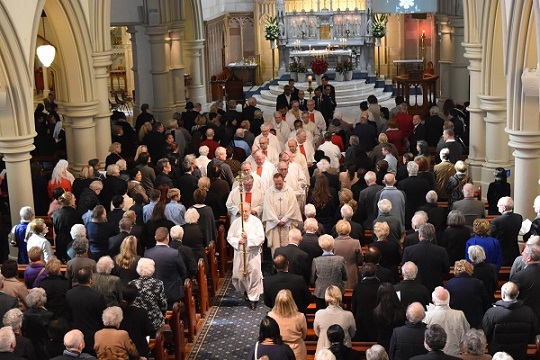 Vigil and Memories for Fr Paul [Douglas] Smith MSC, Thursday 14th June 2018, Kensington Monastery Chapel
I am not sure how two areas of my ministry got started about four years ago. They were Tai Chi and Christian Meditation [in the tradition revived by the Benedictine Fr John Main].At the time I was surprised how well they caught on. These have become a significant focus of what I did in our two primary schools. They turned out to be good ways of being a presence in our two schools on a regular basis. REFLECTING ON A TRANSITION, Fr Doug Smith reflects on moving from Randwick to Douglas Park .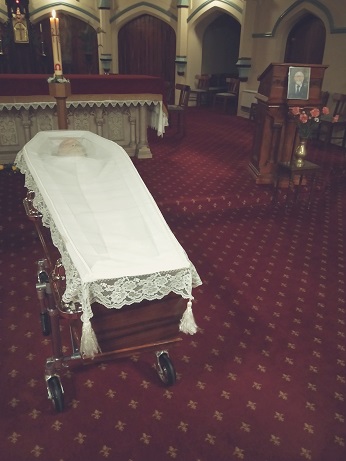 REQUIEM MASS, OLSH SHURCH RANDWICK, PRESIDER STEPHEN DIVES MSC
HOMILY/EULOGY,
HONOURING AND REMEMBERING DOUG SMITH MSC
Peter Malone MSC
This morning we are gathered in a celebration of the Eucharist to honour Doug Smith and to remember his ministry, his way of being on earth the Heart of Jesus, the Heart of God.
I am very conscious that we are here in Our Lady of the Sacred Heart Parish and Our Lady of the Sacred Heart Church, Randwick. Only recently in his article about moving from Randwick to Douglas Park, Doug mentioned that these years at Randwick have been the years in which he felt most affirmed. So, I'm preaching to the converted. I'm also sharing the memories with his family, with MSC confreres, with those he ministered to over more than 50 years. They include parishioners, Marriage Encounter members, seminarians at St Pauls National Seminary, Confreres and friends from Fiji.
One of the reasons that I am standing here is that Doug and I met at Chevalier College to begin our secondary schooling, age 12, 1952, 66 years ago. Terry Herbert was in our class and Tony Arthur joined us in fourth and fifth year. The four of us have persevered as MSC priests over the decades.
I would like to do the remembering and honouring in connection with the readings that I chose for our celebration today. But first, a word about school.
Chevalier out was a small school in those days, our class was also small. We had some very good teachers like Brian Scrivener, Bill Ross, Austin Sheridan rewarding us with Fr Brown stories when we finished our Maths exercises, and Bill Ryan in his way – which did include hounding us day by day about going to Douglas Park. We played cricket and football. We put on plays, including in 1954 a play about Jules Chevalier written by Bill Ryan for the occasion of the centenary of the congregation. We were in the cadets, under Tom Whitty, from the age of 12, too young to go to Cadet camp, but ultimately, Doug was an Under Officer and I had to work under him as an instructor, pulling to pieces and putting together rifles and Bren guns. Very ordinary schooling, in fact, but sufficient, as it turned out, to be inspiring enough, along with the brothers and priests in the community, for us to say yes to go to Douglas Park.
I would also like to honour Doug's older brother, Don, who also was on earth the heart of God in a range of ministries from Tasmania to Japan. I would like to mention that I was not expecting Doug to go to Douglas Park. Suddenly, in 1957, Doug's younger brother, David, went into the apostolic school. Two weeks later Doug arrived. Two weeks after that Don arrived. They spent the year in the apostolic school, made the novitiate together and were professed on 26 February 1959.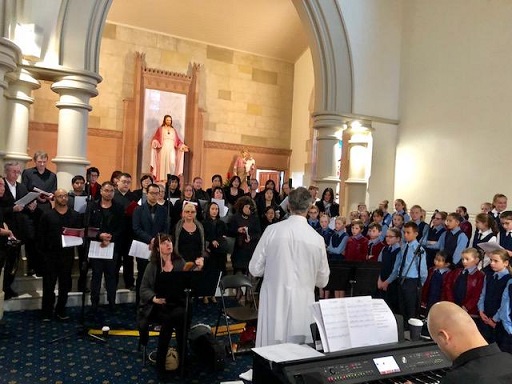 And the Scripture reading. When reflecting on Doug and his personality and character, suddenly the image from John's Gospel came to mind, the story of Nathaniel. A very straight up-and-down kind of person, not rushing into Faith at first, querying Phillip's praise of someone from Nazareth and whether anyone or anything good could come from there. But, Nathaniel went and saw. And Jesus saw him, looked into him and characterised him as a man without guile. And then, Nathaniel was overcome by grace and faith, committing himself, but Jesus reassuring him that he would see even more wonderful things, heavenly things, paradise. And that is what happened to Doug. A straight up-and-down kind of person. Responding to a call – a man without guile and now, in fact, in paradise with God.
At the vigil, we remembered Doug's extended ministry. In the 50s, we all thought that we would go to MSC schools. And, most of us did. Not the easiest place to work in those days and Doug then moved into parishes. He found a very satisfying place in parishes. And the reading? From the letter to the Philippians, that in our minds and hearts we should be the same as Christ Jesus. And St Paul provides us with a very practical program for our being the heart of God. St Paul speaks quite plainly, no guile. He urges us to know who we are, humbly know our place, relate well to others, serve others, appreciating who they are. Very practical spirituality of the heart.
But Doug was to exercise the spirituality in places he did not anticipate. He was sent to Rome to study. And the choice of his area of study – Moral Theology. Not a midlife crisis, rather a midlife opportunity. He seemed to relish this area of study, coming back home to St Pauls to teach, to form mature age students for the priesthood, serving as the Rector of the National Seminary. And from there he went to directing the MSC students at Drummoyne during the 1990s. He asked to be relieved from his work and became Provincial Bursar in 1998, and I found myself pressed by the then provincial to take his place. With such a large and varied community, with Doug having offered hospitality to some refugees, relief is not the first word that comes to mind about life in Drummoyne.
But, new horizons were still being opened and Doug went to Fiji. In the many comments on the Province's Facebook page announcing his death, there is great appreciation, especially from the Pacific, for his work in formation, for helping students with their English, their appreciation of his presence.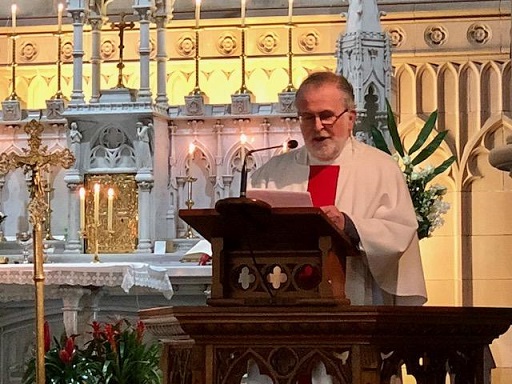 I want to use the reading from the prophet Micah, the wonderful summary of living in God's presence, drawing on the messages of the prophets, Amos and his acting justly, Hosea and his loving tenderly, Isaiah and walking humbly with God.
As I look back on Doug's ministry, I see this very clearly. While there was Justice in whatever he did, it became significant in his perspectives of moral theology and action. As regards Hosea and loving tenderly, Doug had a special ministry in the parishes and beyond the parishes with the experience of Marriage Encounter, in Australia and worldwide. While he had MSC community, he did not have his own family, but with his friends and life with Marriage Encounter, he had the experience of loving tenderly.
In his final years, at Douglas Park and at Randwick, final years as we now know them, he did what was asked of him by the province, Randwick parish, community leader of the Sydney parishes, time at Douglas Park and return to Douglas Park to – now we will never know.
Doug Smith was a good man, a straight up-and-down guileless man, but a man of justice, tenderness, who did walk humbly with his God.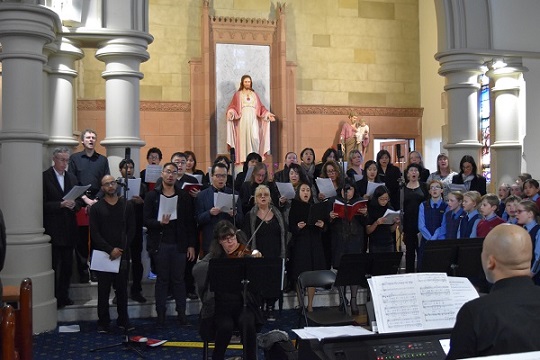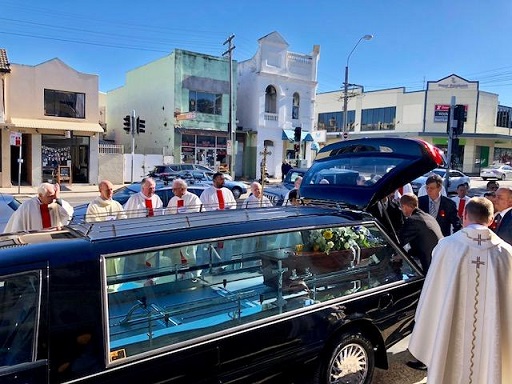 PHOTO THANKS, KENJI KONDA, RENE BALBOA
MSC JOURNEY
- and some glimpses of Chevalier pre-MSC journey (courtesy Chevalier College archives.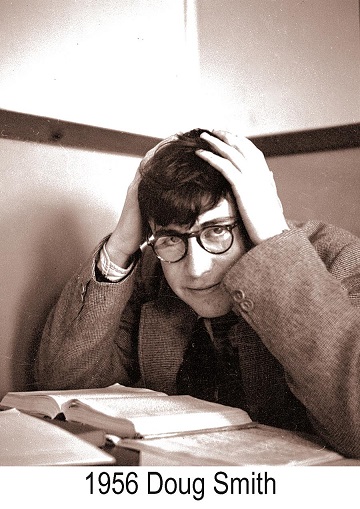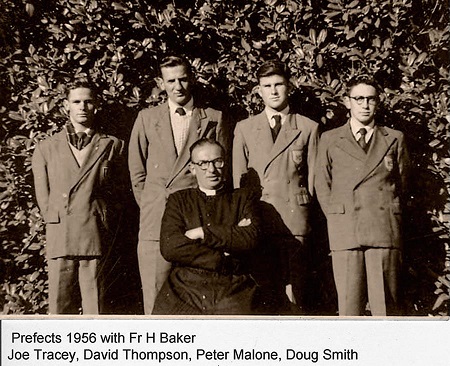 Entry into the MSC Society [1957]
First Profession [ 2.26.1959]
Perpetual Vows [2.26.1962]
Scholastic 1959-1967]
BA studies ANU (1961-1963)
Ordination [7.22.1967]
Downlands- Teaching [ 1968-1972]
Monivae –Teaching [1972]
Hindmarsh SA –Parish Ministry [1973-1977]
Coogee –Parish Ministry [1978-1980]
Rome –Studies [1981-82]
St Paul's Kensington Lecturer [1982-85]
St Paul's –Rector [1986-90]
USA-Studies [1990-91]
Superior –Navarre Formation House [1992-97]
Provincial Bursar Treand House [1998-2000]
Superior –Wailoku, Fiji [2001-2004]
Pre-Novitiate Director Wailoku Fiji [2005-2006]
Seminary lecturer – Suva [2007-2009]
Douglas Park Retreat House [2001-2010]
Randwick Parish Ministry [2012-2018]
Douglas Park –Parish/Retreat Ministry [2018]
MAY HE REST IN PEACE