Details

Published: Tuesday, 17 August 2010 00:42
MINDFULNESS AND MEDITATION AT HEART OF LIFE
Details

Published: Monday, 16 August 2010 23:51
At a meeting at Mountain Grove, Kew, August 16th 2010, a group worked towards reinvigorating the Province Website.
Tim Brennan, Mark McGuinness, Chris Chaplin and Peter Malone worked with Marist Brother, John Dyson, to activate the capacity for adding news items. Originator of the site,...
Details

Published: Sunday, 07 June 2009 02:28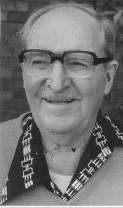 The Northern Territories' longest serving missionary and the world-wide MSC Society's senior member, died in Darwin on Friday 29th May, aged 102. Bishop Eugene Hurley, in his tribute to Brother John, spoke of him as an "icon of the Territory" who had won the love and respect of the Aboriginal people for his work on the Tiwi Islands, Port Keats (Wadeye) and Daly River (Nauiyu). "He was a great religious brother who committed his life to serving other people".
John was especially revered for introducing the game of Australian Rules to the Tiwi people, where he is known as the "Father of Football". After his death a fine tribute appeared in the Melbourne daily newspaper, "The Age", praising his significant contribution to the promotion of Australian Rules, and not only in the Northern Territory, for many Aboriginal players from NT went on to successful careers in some of the major teams in the AFL.
Details

Published: Friday, 30 October 2009 22:51
0 false 18 pt 18 pt 0 0 false false false
George Souter was born in Sydney on 17th September 1921. He was educated in parochial schools at Drummoyne and Burwood before completing his education with the Vincentians at St Stanislaus College Bathurst. He came to know of the MSC through Dr Rumble's "Radio Replies" program and entered Douglas Park in 1941.
Details

Published: Sunday, 07 June 2009 02:21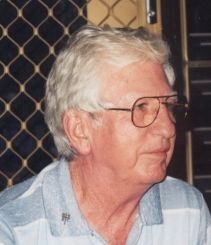 Father Bob Mitchell was born on 17th November 1932 at Auchenflower, Brisbane, Queensland, the youngest of the six children of Gordon and Isabella Mitchell.
Details

Published: Friday, 30 October 2009 22:40
Joseph O'Brien was born at Kilmachabea, Leap, Ireland in 1929. (Today the parish of Leap is under the administration of the Irish Province of the Missionaries of the Sacred Heart.) As a youth he tested his vocation for a time with the Congregation of the Holy Spirit. He then went on to...
Details

Published: Thursday, 14 May 2009 09:30
Within less than a month, the Holy See has appointed two alumni of the former St Paul's National Seminary for Late Vocations to the Episcopate: Father Michael McKenna, appointed the Bishop of Bathurst on 15th April, and Monsignor Les Tomlinson, named Auxiliary to Archbishop Hart of Melbourne on 5th May. The two priests are the first graduates of St Paul's to be elected bishops.
Details

Published: Saturday, 24 October 2009 00:23
The Australian Province recently celebrated the ordination of Peter Hendricks.
Details

Published: Saturday, 21 March 2009 23:33
Brother Furness died unexpectedly at the Sacred Heart Secondary School, Hagita, PNG, on Sunday 29th March, a day after celebrating his 78th birthday. Graham had not been well for some time and had spent much of 2008 in Australia receiving medical attention but his great desire was always to return to his beloved Hagita.
Details

Published: Saturday, 20 June 2009 10:03
Brother Terry Foley died on 5th June 2009 in the Prince of Wales Hospital, Randwick, after a long and often painful illness. Terry was born at Ashfield NSW on 26th December 1933 the youngest son of Leo and Edith Foley. Born with a cleft palate, throughout his life he suffered from a moderate speech defect, although this in no way impaired his active interest in people with whom he came in contact. His mother died when he was young and his father married a second time, giving Terry a new step-sister. He was educated at various schools n Sydney and Tamworth NSW. After leaving school he did clerical work.
Terry was an active parishioner of the Blessed Sacrament Chapel in Haymarket, Sydney, and so when he became interested in religious life he consulted one of the brothers in the Blessed Sacrament Community there. He did not feel drawn to the Blessed Sacrament way of life but it happened that the brother whom he consulted had an MSC brother – so Providence, in this way, led Terry to the Missionaries of the Sacred Heart.
Details

Published: Saturday, 21 March 2009 23:33
Father John Leary died unexpectedly on the 10th of January 2009 during his annual summer holiday at Kensington. Most of his priestly ministry had been spent in the service of the aboriginal people of the Northern Territory.