Current News
Details

Published: Monday, 28 October 2019 22:09
7 LAY FAITHFUL, 3 MSC, KILLED IN GUATMALA, 1980-1991
BEATIFICATION OF THE SERVANTS OF GOD: JOSÉ GRAN CIRERA AND 9 COMPANIONS.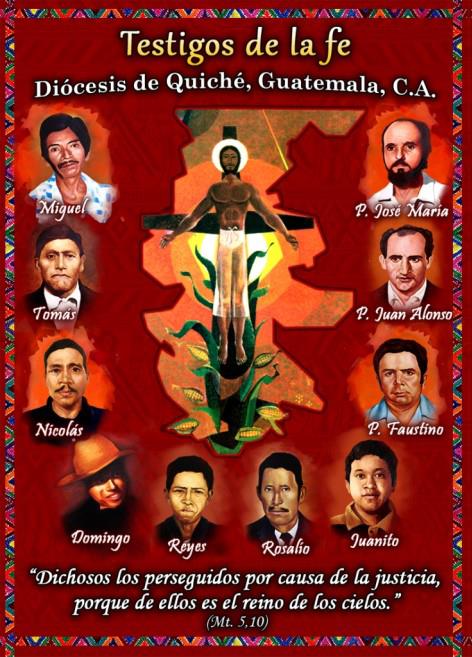 On June 11, 2019, the meeting of the Theological Congress of the Congregation for the Causes of Saints was held in the Vatican to discuss the alleged martyrdom of the Servants of God José Gran Cirera and IX companions. These were three professed priests of the Congregation of the Missionaries of the Sacred Heart and seven lay faithful killed in Guatemala between 1980 and 1991; the youngest, Juan Barrera Mèndez, was 13 years old while the oldest was 80.
At the end of their meeting, the nine Theological Consultors unanimously expressed a positive vote (9/9), thus confirming the certainty of the martyrdom reputation of these 10 Servants of God.
This report of the theologians (169 pages) will be examined, during the next year, by the Cardinals and Bishops of the Congregation for the Causes of Saints gathered in the Ordinary Session. If their opinion is positive, the cause will be transmitted to the Holy Father who will give his final judgment.
(From the General Bulletin, October 2019)
Jean Jules Chassem MSC, Procurator.