Current News
Details

Published: Wednesday, 23 October 2019 22:47
A FORTUNATE LIFE, OLSH RANDWICK, PAST AND PRESENT, ANITA MURRAY CSB

Brigidine Nun for 67 years, Sister Anita Murray looks back on her life.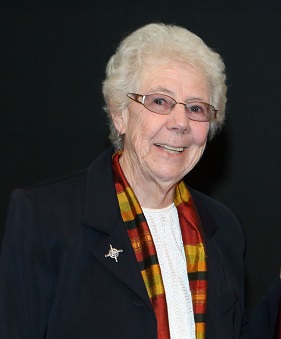 This is not only a personal story of a Brigidine Sister, but offers some glimpses into parish life in Randwick of the past.
I was born in a house in Coogee Bay Rd, a very small Maternity Hospital, Boonara, run by Nance Moran. I was the fourth child of Elizabeth and Edmund Murray, sister to Paul, Moya and Desmond. We lived in Arthur Street, in a house which holds for me the happiest of memories. All four children were baptised at OLSH, made our First Communion there, Moya and Desmond both had their Nuptial Masses there and years later Requiem Masses for each of my parents were held there celebrated by Paul who had become Father Campion Murray ofm.
All Murray children began their education at OLSH School. Memories of the many priests who worked in the parish come back including Fathers Power, Bourke, Dando, Sheedy, Drohan, Reid, and English. Sunday Masses were always crowded often with people standing at the back. On alternating Sundays, there were Masses for: Holy Angels (red cloaks), Children of Mary (blue cloaks), Sacred Heart Sodality (women), and Holy Name Sodality (men). The latter two may have worn some distinguishing badge but it obviously didn't register with me.
One thing I do remember was the terrible shock we received one Sunday to find the beautiful Great Eastern Window covered with something that looked like grey cardboard. In fact the window had been removed as a war time security measure and taken to Douglas Park and returned towards the end of the war.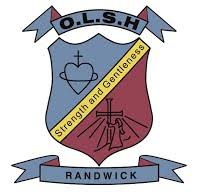 I went with several friends to Brigidine College for secondary education. We knew a little bit about it through taking part in the annual Corpus Christi procession when we walked around the garden paths all decorated with poinsettia flowers. Brigidine College seemed a huge place compared to the 'under the church' classrooms at Sacred Heart! I soon got used to things there and enjoyed my time with new subjects, new friends and new teachers. I knew the Brigidine Sisters from those who had taught at Sacred Heart and I was now old enough to appreciate their friendliness, kindness and general interest in our welfare. It made a deep impression on me.
Being at a school with boarders, many from the country and sharing a classroom with them was a new experience. These students often greatly missed their families and home environment. The College kept up a long tradition of being an important member of the Parish. We often seemed to be walking in long files down to the Church for Benediction or Mass often shared with Marcellin boys. If you were a member of a tennis or netball (then called basketball!) team, Saturdays were spent playing at other Catholic Schools, getting to know students from other schools - all part of a growing awareness of life stretching before us with big decisions to be made.
After leaving school we all went our separate ways. Many friendships formed have stood the test of time. I spent the first year after leaving school at home and by the end of it I had made up my mind that what I wanted was to enter the Brigidine Order. I was not particularly religious, but I was interested in teaching and I had some rather vague ideas about a life of service. I was really impressed by the motto of the Brigidines: Fortiter et Suaviter, Strength & Gentleness.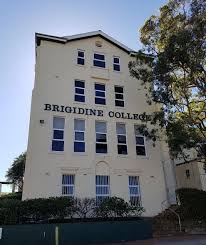 After some years of Novitiate, then run on very traditional and old-fashioned lines, I began a lifetime of study and teaching. I taught at various Brigidine schools: Indooroopilly and Scarborough in Qld, and Coonamble in country NSW where I had my first experience of teaching boys and girls together. Two schools where I taught for longer periods and which hold special memories for me were Brigidine College St Ives and Merici College Canberra staffed by Sisters from six different Religious Orders. I found the interaction with other Orders stimulating and enriching and I made many friends there. I was Principal at Brigidine St Ives for many years and it was a great experience to help guide the school through its developing years.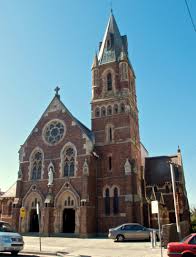 My life has come full circle and I am now living again in Randwick, in the street in which I was born! What a different world! We live now in a very challenging time of a church mired in scandal, in a world filled with displaced and suffering people and with the very future of our planet threatened. I feel gratitude for all the OLSH Parish has meant to me, my family and to so many people. I admire greatly its vibrant parish life which survives, adapts, and flourishes despite the many challenges in today's world and in the Church itself.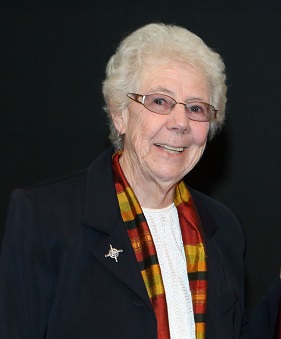 With thanks to the editors of the OLSH Randwick parish bulletin.