Current News
Details

Published: Monday, 14 October 2019 22:26
UPDATE ON MSC PRE-NOVITIATE PROGRAM, PASTORAL PLACEMENT.
Our three pre-novitiate students have spent this year at Cuskelly House in Blackburn.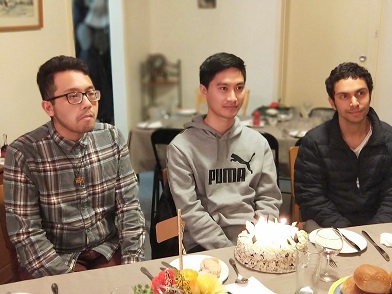 Left to right, Daniel, Trieu, Dean
Before they enter the Novitiate on November 1st, they are spending a month in pastoral placement. (If you want to check on who they are and their background, go to the Search space and type in each name and the information will come up: Dean Fonseca, Trieu Nguyen, Daniel Magadia.)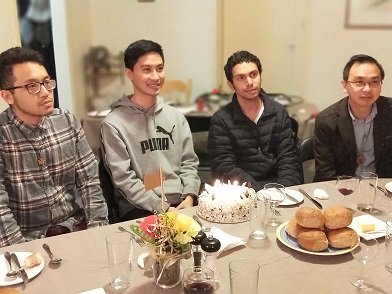 With their director, Khoi Nguyen
Dean's pastoral placement is in our parish in the ACT, Kippax, with PP Gerard McCormick and with Kimi Vunivesilevu.
Trieu is working in Kensington parish with PP Alo Lamere in Kensington Parish.
Daniel is in Erskineville working with Tru in his outreach.
Cutting the cake at the Melbourne Community farewell meal