Current News
Details

Published: Tuesday, 08 October 2019 13:22
STATEMENT - APPEARANCE MOSS VALE COURT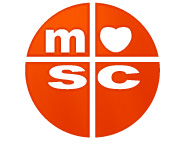 MISSIONARIES OF THE SACRED HEART,
TREAND HOUSE, 1A WALTHAM ST, COOGEE, 2014.
Phone (2) 9665 8999. Fax (2) 9664 2962
Statement – Appearance Moss Vale Court
8 October 2019
The Missionaries of the Sacred Heart Australia released the following statement in relation to the appearance in Moss Vale Court of a priest facing charges of alleged sexual and indecent assault of children.
These comments are attributable to "The Provincial, Missionaries of the Sacred Heart Australia, Fr. Chris McPhee MSC."
"The Missionaries of the Sacred Heart respect the independence of the judicial process that is now underway."
"As such we will refrain from public comment on what is alleged until after the conclusion of all legal proceedings."
"We acknowledge this is a difficult time for all parties and we extend to them our care and compassion now and throughout the court process ahead."
Ends
Media Contact: 02 8324 7470