Current News
Details

Published: Monday, 07 October 2019 22:34
RIP, FR JOHN ANEO MSC, FORMER PROVINCIAL SUPERIOR, PNG, 23rd September 2019
CV of Fr. John Aneo MSC. with great thanks to Fr Roger MSC, Provincial Secretary, PNG, for this information.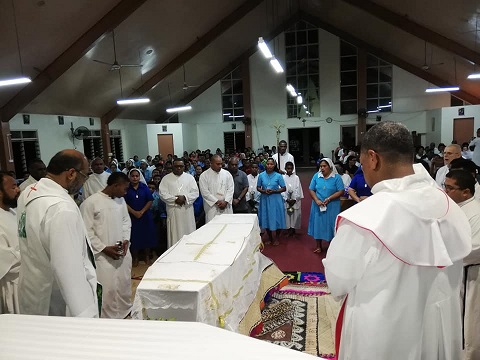 Educational Background
His primary education were all done and completed at Kimadan Primary School, Kavieng that was from 1970 to 1975.
From 1976 to 1979 he completed his Secondary education at Mongop, Kavieng New Ireland Province.
From 1980 to 1981 saw late: Fr. John Aneo successfully completed his Minor Seminary studies at St. Peter Chanel College Ulapia, Rabaul, East New Britain Province.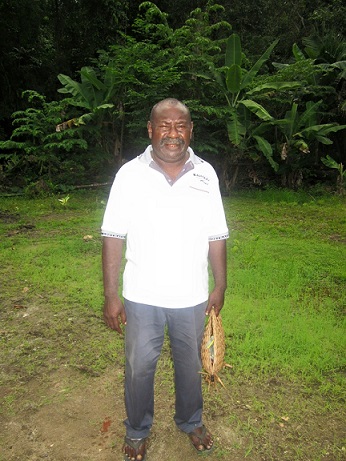 Religious and Priestly Formation
In the fall of 1982 the Late: Rev; Fr. John Aneo MSC was accepted and formally underwent formation training as a Missionary of the Sacred Heart of Jesus, at the Sacred Heart Novitiate, Vunapau, Rabaul, East New Britain Province.
On the 2nd of February 1983 at Vunapope, the Late Rev. Fr. John Aneo MSC, did his first Religious Profession.
From the date of his first profession to the end of 1988, saw Late: Fr. John Aneo strictly and thoroughly underwent his Priestly formation.
And on the 2nd of February 1989 he professed his final vows.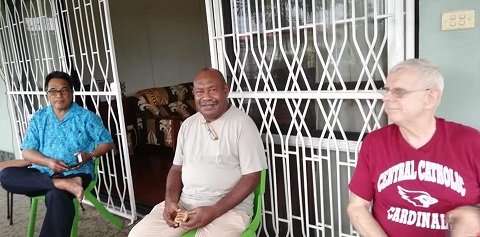 In Fiji
Ordinations
On the 3rd of March 1989 He was ordained deacon by the late Archbishop Peter Kurongku.
And on the 1st January 1990 at Namatanai, he was ordained to the priesthood by now Archbishop Emeritus Karl Hesse MSC.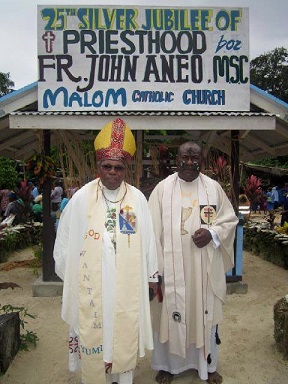 Ministries
Years From …….To
| | | |
| --- | --- | --- |
| | Functions and Ministries | Place |
| 1990 | Curate | Ononge Parish,Bereina Diocese |
| 1991-93 | Parish Priest | Yongai Parish, Bereina Diocese |
| 1994 | Formation Studies | Saidi, Philipines |
| 1995-98 | Postulant Director, Sacred Heart Novitiate | Vunapau, Rabaul, ENBP |
| 1999 | Superior and Rector | De Boismenu College |
| 2000-01 | Superior and Novice Director | Vunapau, Rabaul, ENBP |
| 2002-03 | Parish Priest | Sidea/Sidea-Alotau Diocese |
| 2004 | Director /Catechists Training Centre | Fissoa/Kavieng Diocese |
Years From …to

Functions and Ministries

Place

2005

Assistant Provincial

Port Moresby

2006-2011

Provincial Superior

Port Moresby

2012-2015

Parish Priest

Mai/ Kimbe Diocese

2016

Parish Priest

Lihir/Kavieng Diocese

2017-23/09/2019

FORMATOR

AT THE NOVITIATE FORMATION CENTRE

FIJI