Current News
Details

Published: Thursday, 12 September 2019 22:06
DARAMALAN COLLEGE, CANBERRA, HEART SPIRITUALITY AND SOCIAL CONCERN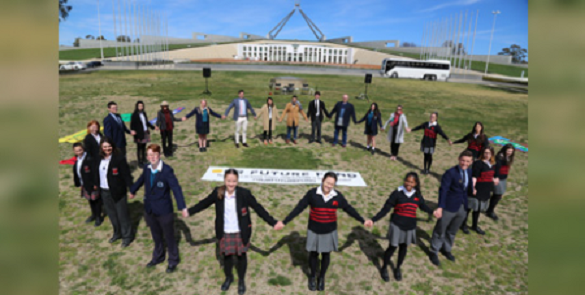 From the Daramalan College website:
The foundation for a Spirituality of the Heart can be found in our own personal experience of God's love. In the First Letter of St John (4/15) we find a basis for this "We ourselves have known and put our faith in God's love towards ourselves". That contemplative act of knowing God's love is the heart of this Spirituality.
Jules Chevalier saw the Sacred Heart as the gateway to understanding Jesus and the gospels. He became very much aware of the concern that Jesus felt in his heart for the ordinary person; it was a compassion for all who were suffering, be it physically or spiritually. He never preached a religion based on fear or legalism.
Consequently a Spirituality of the Heart is also missionary by nature. Jules Chevalier had a very strong sense of mission and just as Jesus was sent into the world to bring to people an awareness of God's love, so we share in that mission. The MSC endeavour to help other people believe in this love and so change the world by building a community of love.
The motto of the Sacred Heart highlights this missionary spirituality: "May the Sacred Heart of Jesus be everywhere loved" and at Daramalan we have adopted this ethos with passion and fervour.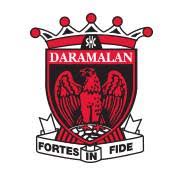 From Cathnews 12th September:
A new alliance is taking aim at the Future Fund – Australia's national "nest egg" – by questioning the billions of dollars invested in fossil fuel projects from the nation's wealth fund. Source: Caritas Australia.
Activist groups, not-for-profits, fund managers and climate change advocates have united with the Our Future Fund initiative and students from around the country. The alliance is seeking 10,000 signatures in 10 days to garner support for the initiative in the lead up to the September 20 "climate strike".
The initiative is backed by Caritas Australia. The Future Fund currently manages $200 billion – in essence, it is Australia's savings fund – however, billions of taxpayer dollars are being invested in the fossil fuel industry.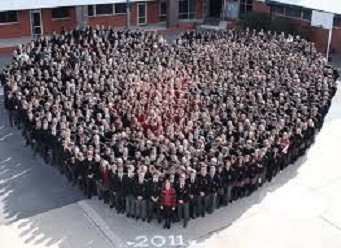 Daramalan students of the Heart
Statement, Kate Grimwood, Daramalan.
Kate Grimwood, a year 12 student at Daramalan College in Canberra, said given the fund's stated mission to invest for the benefit of future generations, and the fact it has already made investments based on ethical considerations (such as refusing to invest in tobacco), it should reflect the beliefs and values of this generation.
"The Finance Minister is going to be gone before I am: it's me, my friends, my family and my children who are going to have to suffer the consequences of the decisions you're making," she said.