Current News
Details

Published: Sunday, 23 June 2019 22:17
MSC COLLEGES MOTTO, ALL OUR COLLEGES, STRONG IN FAITH/ FORTES IN FIDE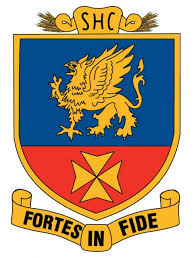 In a recent item on the Downlands website, there was an article on the origins of the motto of our Colleges, Downlands (931), Chevalier (1946), Monivae (1954), Daramalan (1962). The article was written by Anne McAtomney, Assistant Principal - Mission.

By way of reference to some aspects of the MSC story and Downlands, the following words from "Downlands: The First Fifty Years" by J. F. Mooney MSC (publ. 1981) shed light on the stories behind our College motto - Fortes in Fide - and our school colours:

[After much discussion about a suitable College motto - since adopted by all MSC colleges] " [t]he scriptural sample "Fortes in Fide" (I Peter 5/9) was chosen. However, in a letter written many years later (7-1-54) Father Hyland says: "I remember Father Fleming, who was Provincial Superior at the time of the opening of Downlands, closing his breviary after finishing Compline one evening and remarking that ' Fortes in Fide' would be an appropriate motto"



At that time Compline [the service of evening prayers that are part of the Divine Office prayers] terminated with a short lesson from Holy Scripture, which in English read: "Brothers be calm but vigilant; because your enemy, the devil, is prowling around, seeking whom he may devour. Stand up to him strong in faith (Fortes in Fide - I Peter 5: 8-9).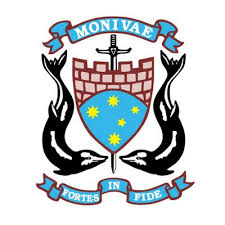 The words "Fortes in Fide" are taken from the Vulgate, the centuries-old Latin version of the Bible, dating back to the time of St. Jerome. These words are translated in various synonymous ways in English versions of the New Testament . "Be firm in your Faith" (Good News for the Modern Man) and "Strong in Faith" (Jerusalem Bible)."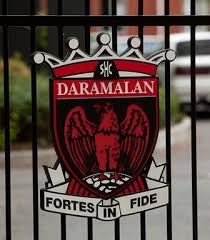 And...

"Amid all the turmoil of purchasing and installing beds and mattresses, desks and chairs, tables and blackboards and the like, there evidently was some discussion on school colours, for Monsignor McKenna, the Vicar-General, who sent numerous notes to Father Fleming over the whole of this period, wrote as follows on November 13, 1930: "Since interviewing you today, I have been turning over in my mind the question of your College colours. Might I express a wish in this regard, as I am keenly interested, and I suggest that instead of Green and Gold, which would be very beautiful, a Royal Blue and Red (Blood). I am of the opinion that these colours would be very distinctive and would at the same time mark the two special devotions of your (MSC) Society - Devotion to the Sacred Heart and to Our Blessed Lady. I am very pleased to learn that you have adopted the name "Downlands". I consider it very appropriate and unique in the circumstances".

The Vicar-General's suggestion became a reality, for royal blue and red have always been Downlands colours."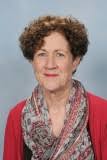 Anne
Mrs Anne McAtomney, Assistant Principal - Mission