Current News
Details

Published: Monday, 03 June 2019 22:47
CHEVALIER NOVITIATE, FILIPINO AND VIETNAMESE NOVICES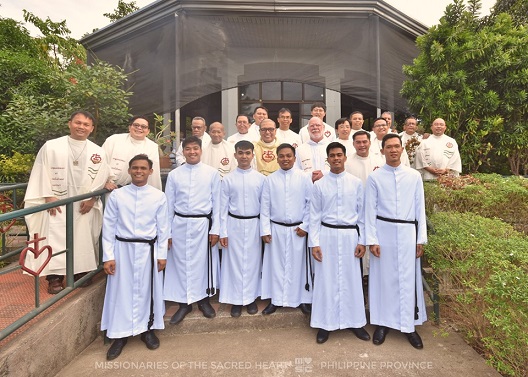 From the MSC Filipino Facebook pages
June 1, 2019
Malolos City, Philippines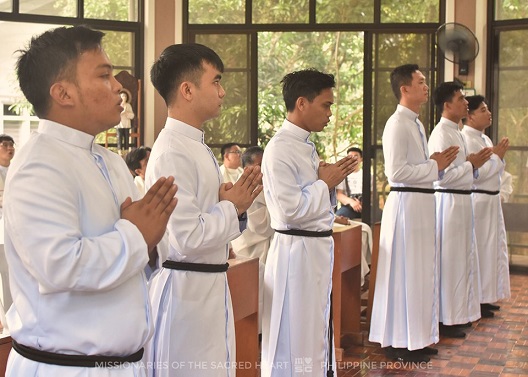 Today, the MSC Philippine and Australian Provinces celebrated the investing of our six MSC novices (4 Filipinos and 2 Vietnamese) with the religious habit of the Missionaries of the Sacred Heart.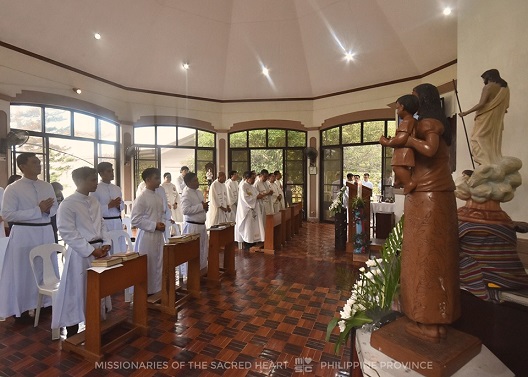 In his homily, Fr. Chris Chaplin, MSC, enjoined the novices to realize that it is not so much about the religious habit they would be invested with but about themselves investing on their religious formation.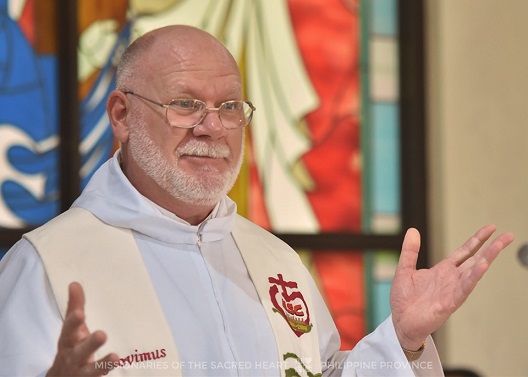 We thank God for the gift of religious vocation to our brother novices and we join them in prayer for their continued growth in the love of God.
Ametur!