Current News
Details

Published: Thursday, 23 May 2019 22:24
TOMORROW, THE FEAST OF OUR LADY OF THE SACRED HEART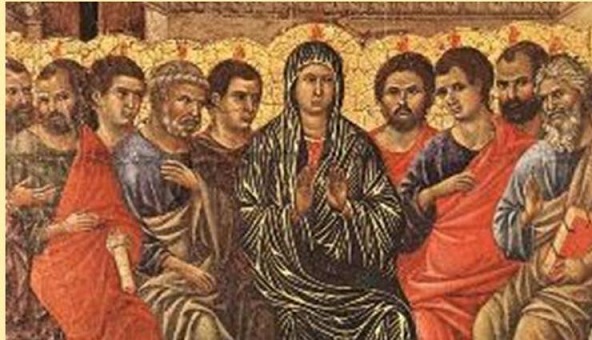 The 2019 celebration takes place in Eastertide.
The Gospels chosen for the feastday Eucharist are the wedding feast of Cana and Mary and John at the foot of the Cross.
What about including the reading from Acts 1? Where Mary, after experiencing the death of Jesus, continues to ponder her Son in the upper room, sitting with the apostles, waiting for the coming of the Spirit at Pentecost.
Mary had already received the Spirit at the Annunciation, just like the Old Testament Prophets who received God's word which sanctified them and which they uttered, revealing the love of God. Mary gives birth to Jesus, God's word make flesh. She became the most significant prophet. Now, she receives the Spirit again as Jesus bequeathed John to her and she became as Vatican II declared, Mother of the Church, of all of us.
This is a perspective of Mary as Our Lady of the Sacred Heart.