Current News
Details

Published: Monday, 20 May 2019 22:47
AN MSC PNG STUDENTS' STORY. TOMB OF VENERABLE ARCHBISHOP ALAIN DE BOISMENU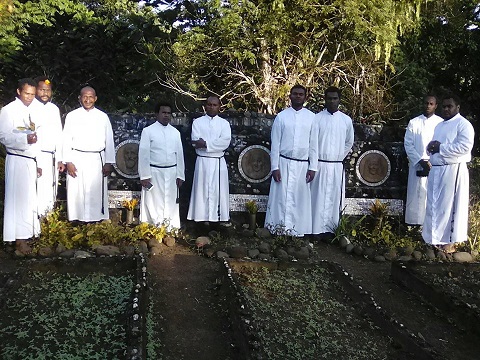 A story from the students. And, for those who would like a reminder about Alain de Boismenu MSC, some information and photos below.
So the MSC Scholastics decided to visit the tomb of Bp. Alain de Boisemenu at Kubuna in Bereina Diocese, Papua New Guinea, last semester break.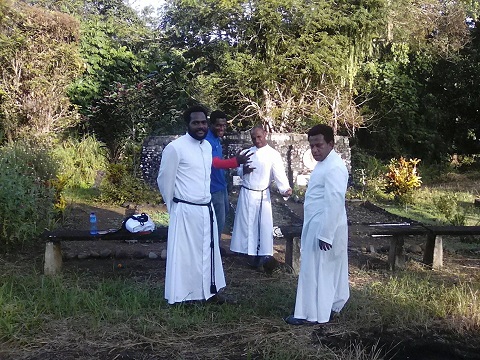 We spent the whole two weeks cleaning the whole tomb and the Pastoral Centre but more to that reviving the MSC Spirit again which was lost after 10 years..
One can feel the Spirituality is still alive without our physical presence.. In His Heart.