Current News
Details

Published: Wednesday, 17 April 2019 22:55
CONGRATULATIONS, GREG McCANN MSC - 102 TODAY
Honouring Greg McCann, a full life (and more), almost three quarters of a century of MSC life and ministry.
A reminder of his appointments:
1946-1950: Chevalier College.
1950-1951: Kensington.
1951-1957: Sideia.
1958-1974: Trobriand Islands.
1975-1976: Hagita.
1977-1979: Japan.
1980-1983: Seminary.
1985-1986: Hagita.
1987-1988: Douglas Park, stomach virus, helping Fr. Stan Tyler.
1989-1992: Fiji and Kiribati.
1993-1996: Douglas Park, Priest-in-charge of parish.
1997: Coogee, Treand House.
2016: Kensington, semi-retired.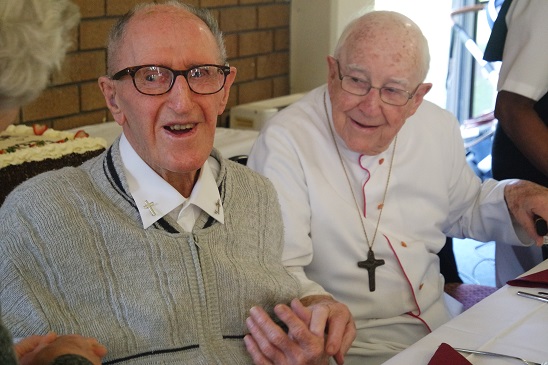 Remembering Hagita days with Bishop Des Moore MSC