Current News
Details

Published: Monday, 25 March 2019 22:28
FOUNDATION DAY OF THE MISSIONARY SISTERS OF THE MOST SACRED HEART OF JESUS, MSC SISTERS, MARCH 25th.
This year the Foundation Day, 25th March (1900), was celebrated at the Sisters' House of Hospitality in Balwyn, Melbourne. The Sisters are based in Victoria – not so well-known in other states.
OLSH Sisters, Liz Taylor and Robyn Reynolds, joined for the Mass and dinner, as did the MSC Kew Community, with Philip Malone presiding at the Liturgy.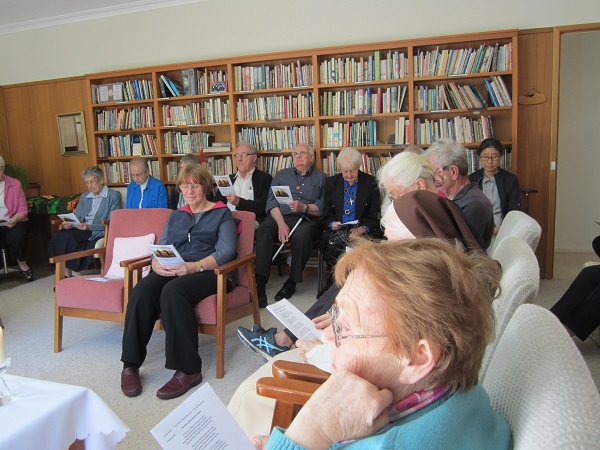 Special visitors were two members of the Sisters' General Administration from Rome, Sister Nicola (from Germany) and Sister Bonaventura (from Korea).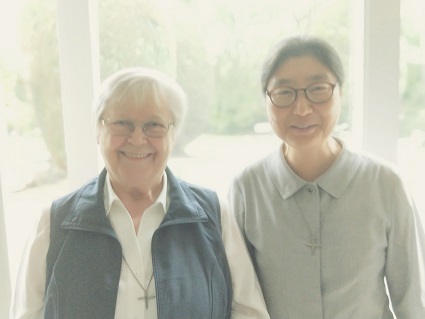 Visitors to this site may be interested in the following quotation:
CHRONICLE OF THE MISSIONARY SISTERS, 25th MARCH 1900
The Apostolic Vicar of New Pomerania, the mission Bishop Couppe, had recently arrived at the MSC Fathers' monastery. It was a great joy for him to perform the first reception ceremony. How fervently he had written from the missions asking for missionary sisters and now Divine Providence had arranged it for him to hand the religious habit to the first German Missionary Sisters of the Most Sacred Heart of Jesus.
The foundation of a religious congregation is not accomplished through the external development and organisation alone. Of far greater importance is the inner formation, finding one's own character. Our Founder realised this from the very beginning. He was aware of his responsible assignment and remained committed to it to the very end – really trying to form genuine Missionary Sisters of the Most Sacred Heart of Jesus.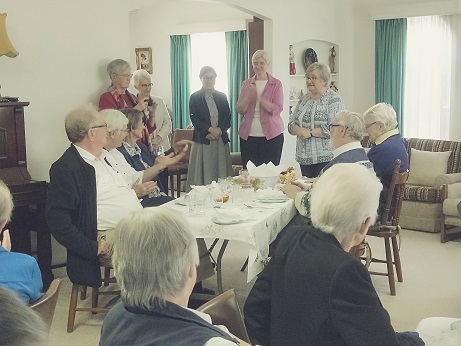 Photos: Carmel Butler MSC and Peter Malone MSC