Current News
Details

Published: Wednesday, 13 March 2019 22:35
JUBILEE DINNER AT KENSINGTON, PHOTO MEMENTOS

While there were several men celebrating profession anniversaries at the Mass and dinner at Kensington, the Golden Jubilee was that of Henk Bosman. He celebrated with his brother, John, who preached the homily, and other members of his family and with the Kensington community.


Martin Wilson celebrated 70 years of profession.

With Ashley Wilcox, grandniece of Dennis Murphy
Denis Uhr celebrated 60 years.

With Des Moore MSC
Barry Brundell celebrated 60 years.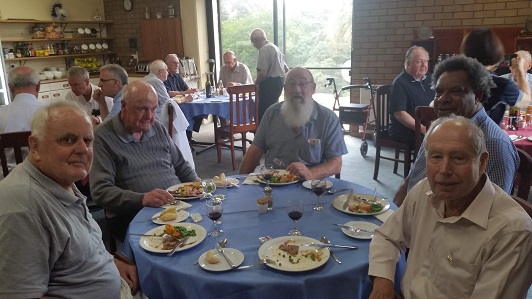 With thanks to John Kelliher for sending the photos.
____________________________________________________________________