Current News
Details

Published: Thursday, 21 February 2019 23:25
VATICAN MEETING ON CLERICAL SEXUAL ABUSE OPENS TODAY
For the first time in Catholic history, nearly 200 church leaders from around the world, including more than 100 bishops, will gather at the Vatican starting Thursday to confront the scourge of clergy who sexually abuse children.
The unprecedented four-day summit, convened by Pope Francis last September, will include two speeches by the Pope, talks outlining best practices, small group discussions among bishops and a penitential ceremony involving abuse survivors.
Vatican officials say the meeting's themes will be responsibility, accountability, and transparency, and they hope that it will be a turning point. But they've also tried to manage expectations, saying that while the gathering is an opportunity for discussion and reflection, it might not yet yield concrete measures.
Charles J. Scicluna
"This is not going to be a three-day wonder, and we're not going to solve all the problems. Follow-up will be of the essence," Monsignor Charles J. Scicluna, the archbishop of Malta and one of the Vatican's longtime top investigators of sexual-abuse cases, said on Monday. Before the meeting begins, and before the crisis can be solved, here are some questions that still need answering.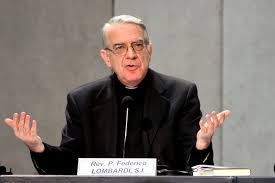 Federico Lombardi SJ
Prior to the meeting, the leaders of religious congregations, of both women and men, issued a letter which opens:
"As the meeting on safeguarding and protection of minors begins we, the Major Superiors of Religious Orders and Congregations around the world, unite in support of this initiative of Pope Francis.
In our work as religious, we come across many situations where children are abused, neglected, maltreated and unwanted. We see child soldiers; the trafficking of minors; the sexual abuse of minors; the physical and emotional abuse of minors. They cry out to us. As adults, as Christians and as religious we want to work so that their lives are changed and that the situations in which they are brought up are improved.
The common theme across all of these issues is vulnerability. Children are the most vulnerable in our societies. Children who are poor, who are disabled or destitute, or who are on the margins, who belong to lower social classes or castes may have a particular vulnerability. They are considered dispensable, to be used and abused."
Francis has blamed the sexual-abuse crisis on what he calls "clericalism," or an abuse of power by priests.
Structurally, the distribution of responsibility between local dioceses and the Vatican has meant that blame and accountability for abusive clerics have been constantly deferred, creating a system for plausible deniability and fertile ground for cover-ups.
Church officials have talked of the need for better screening procedures for priests, but some people involved in tackling the abuse crisis believe that it's time for an even deeper reckoning. "For me, the major issue that needs to be addressed is: What is it in the clerical culture that attracts these men who abuse youngsters? And what is it in the clerical culture that leads these men to protect the abuser?"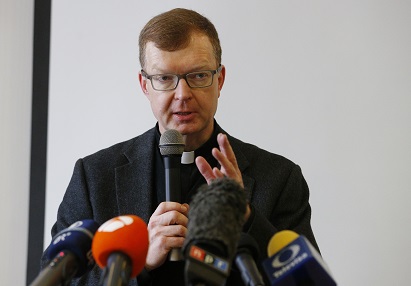 Hans Zolner SJ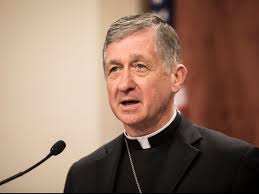 Cardinal Blase Cupich
"My hope is that people see this as a turning point," Cardinal Blase Cupich, the archbishop of Chicago, said at a Vatican news conference. He said he hoped the meeting, titled "The Protection of Minors in the Church," would be a "rallying moment" to make sure all the bishops were on the same page.
Our local representatives: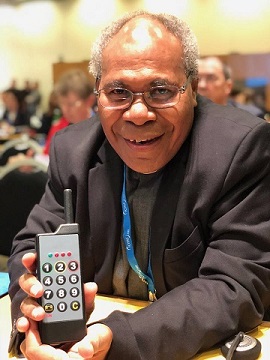 President of the PNG-SI Bishops Conference is Rochus Tatamai MSC
President of the Australian Bishops Conference is Mark Coleridge.
The four-day meeting, which begins on Thursday, will bring together 190 participants, including 114 presidents of bishops' conferences or their delegates, representatives from 14 Eastern churches in communion with Rome, female and male leaders of religious orders and the chiefs of several Vatican congregations.