Current News
Details

Published: Tuesday, 05 February 2019 06:35
BACK TO SCHOOL TIME, MONIVAE, MSC COLLEGE HAMILTON: KIRIBATI CONNECTION

MONIVAE OUTREACH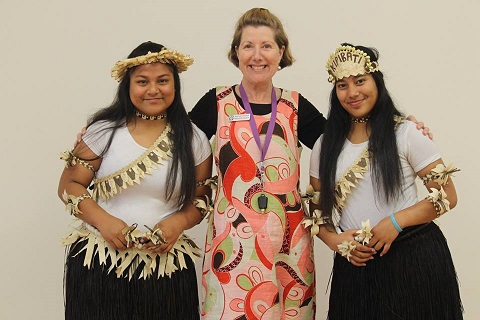 KIRIBATI
Kiribati is an island nation located in the central tropical Pacific Ocean composed of 32 atolls, several of which are visited by the Monivae group. The unique opportunity gives students the chance to step outside their comfort zone and learn about other cultures and is an experience which they will carry for life.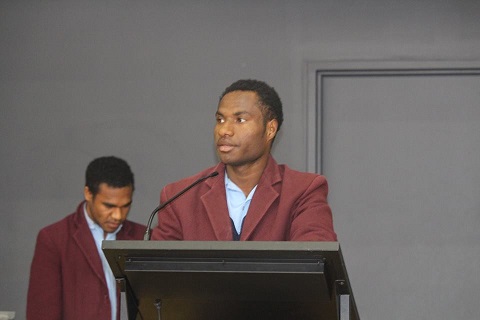 The Monivae Kiribati Mission Experience Program started in the Year 2000 with students visiting our sister school Chevalier College on the outer island of Abemama. Many describe their visit as being the 'experience of a lifetime' as they are able to immerse themselves into the subsistence living of fishing, making thatch and local coconut mats on a remote atoll environment.
While the students and staff support the teaching and learning of English at this school, many other benefits are enjoyed by all in the group, namely the incredibly friendly hospitality of the I-Kiribati people and their unique culture.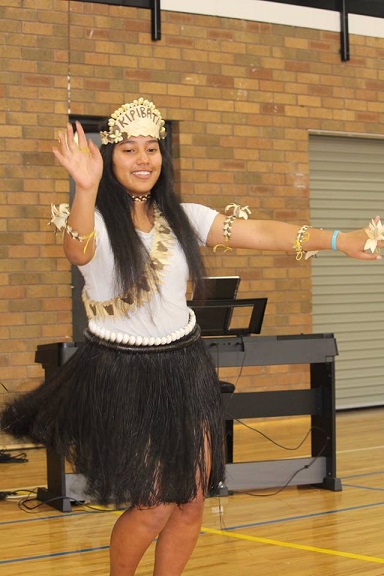 Farewell, and God bless to our Kiribati and PNG students.
Ketrina Tawati, Tatioma Birate , Andrew Airi & John Vilvivili
AND INDONESIAN EXCHANGE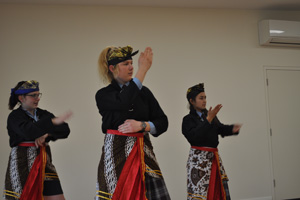 Monivae encourages and supports students to develop a greater cultural awareness and relationship with our nearest neighbours in Indonesia. A valuable experience of immersion within the Indonesian culture through mutual exchange programs is offered to students who continue to study Indonesian beyond Year 8.
Through the Commonwealth BRIDGE Project, Monivae has been fortunate to develop a strong sister school relationship with Kusuma Bangsa in Palembang, Indonesia. This regular reciprocal partnership enables students to experience home and school life in the Indonesian culture and the opportunity to host Indonesian students when they visit Monivae and the Western District of Victoria.
_______________________________________________________________________________