Current News
Details

Published: Tuesday, 08 January 2019 22:07
CONGRATULATIONS OLSH SISTERS, PROFESSIONS - 70, 60 50 YEARS
Mass of Thanksgiving: Saturday 5th January 2019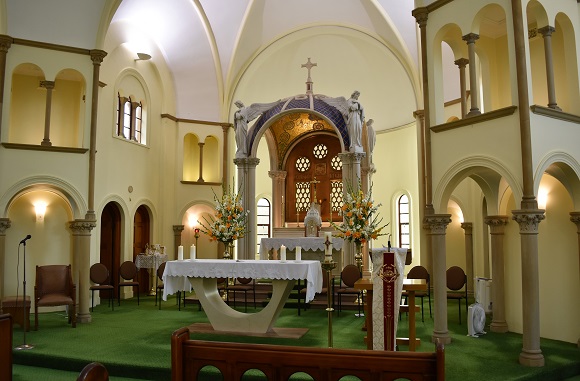 OLSH Chapel, OLSH Convent Kensington
In celebration of the following milestones in religious life:
70 years of Profession: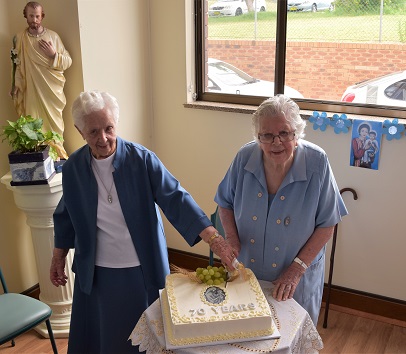 Margaret Sullivan FDNSC, Elizabeth Doyle FDNSC
60 years of Profession:
Ellen Egan FDNSC, Nora Hanrahan FDNSC, Therese McNamara FDNSC, Kathleen Moore FDNSC, Evelyn Page FDNSC
50 years of Profession: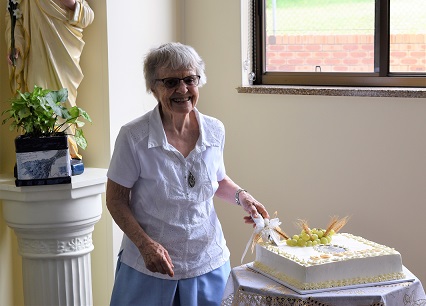 Robyn Taylor FDNSC
Main celebrant: Bp. Terence Brady DD
MC: John Kelliher MSC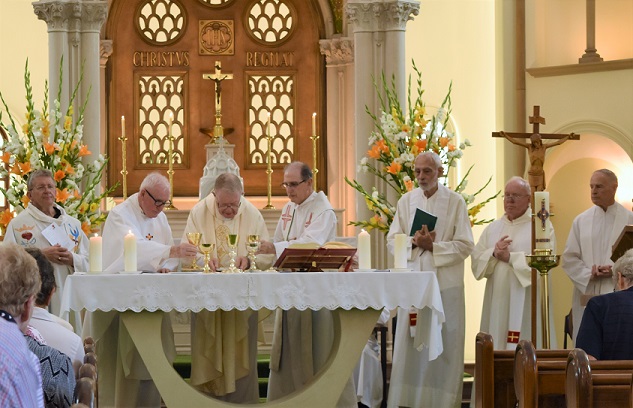 Concelebrants: Bp. Des Moore MSC, Albert Yelds MSC, Tony Arthur MSC, Claude Mostowik MSC, Isaac Koi MSC, Paul Jennings MSC, Martin Wilson MSC, Pat Austin MSC & Terry Herbert MSC
Other MSCs in attendance: Peter Harvey-Jackson MSC, Jos Beelen MSC, Tony Caruana MSC & Terry Naughton MSC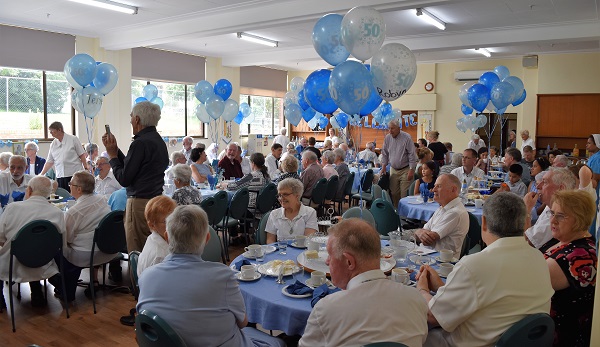 Bp. Brady spoke of his great admiration for the OLSH sisters, especially in their missionary endeavours serving the poorest and most marginalised people in our neighbouring countries. He iterated Pope Francis' message in keeping our gaze firmly fixed on Jesus; that it is all about Jesus and it is all about love.