Current News
Details

Published: Wednesday, 07 November 2018 22:10
PAST STUDENTS FROM CHEVALIER AND MONIVAE PROMINENT IN FAIRFAX MEDIA
PETER HARTCHER, CHEVALIER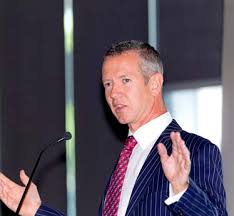 In 1981, while a student at Chevalier College in Burradoo, NSW, Hartcher was national winner of the Sydney Morning Herald's Plain English Speaking competition and won a trip to England, where he won the international final the following year.
His career in journalism began the following year with a cadetship at the Sydney Morning Herald. In 1986, he took up his first overseas posting as the newspaper's Tokyo correspondent.
On his return to Australia in 1988, Hartcher was made chief political correspondent, a position he held until 1991, when he accepted a job with the Australian Financial Review as Tokyo correspondent.
Between 1995 and 2000 he was the Australian Financial Review's Asia-Pacific Editor. His 1996 investigative series uncovering the secret negotiation of a security treaty between Australia and Indonesia won the Australian journalism award, the Gold Walkley. He then went to the US for three years, where he was the Washington DC correspondent. In 1998, he was the recipient of the Citibank Award for Excellence in Journalism. In 2004, Hartcher rejoined the Sydney Morning Herald in his current capacity. From Wikipedia.

In more recent times, he has written many opinion pieces as well as an extensive interview with Kevin Rudd.

TONY WRIGHT, MONIVAE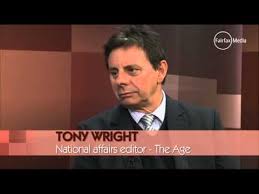 In recent years, Tony Wright has become more prominent with regular opinion pieces and satiric comment in the Fairfax Media. Many of his articles draw on his background in Western Victoria.
"Born in far south-west Victoria on a farm in 1951, Tony Wright has been a journalist for 40 years. He has been based at the Canberra Press Gallery for the past 21 years. During that time he has travelled throughout Australia and the world, reporting on everything from politics to war."