Current News
Details

Published: Monday, 22 October 2018 23:12
THE FEAST OF POPE JOHN XXIII: VIETNAM SCHOLASTICATE PATRON SAINT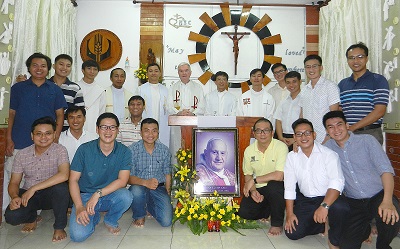 From our MSC Vietnam student, Bang:
On the occasion of 11th October. The Vietnam Scholasticate community celebrated the Feast of John XXIII, Patron Saint of Our Professed students. In preparing this day: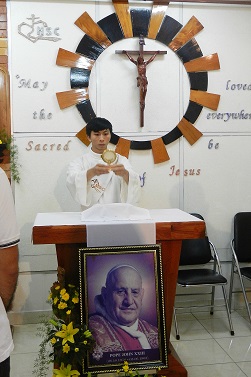 First, we learn to understand more about the life, the way and virtues of Saint John XXIII by watching together the film: The Good Pope, JOHN XXIII for 3 days (1hour/day). Then we gathered together in Eucharist Adoration to reflect on what we have learn and understood about our Patron Saint on the next day.
Second, we celebrated the Mass together in Scholasticate with the presence of all our Priest and Deacon Danh on this Feastday 11th, October (our special visitors: Fr. Bob, Fr. Andrew, Fr. Hoang, Fr. Quang, Fr. Minh and Brother Hung Nguyen).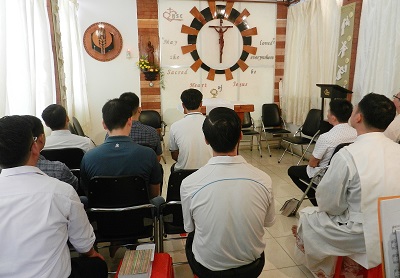 Fr. Andrew is the celebrant, and Fr. Bob give the homily which encouraged us and invited us to live and imitate the life of our Patron Saint; the spirit of Open up ourselves to the Holy Spirit leading and working in us as MSC.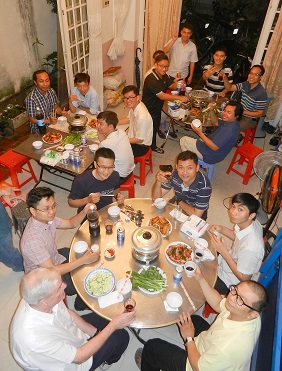 After the mass celebration, we have dinner together.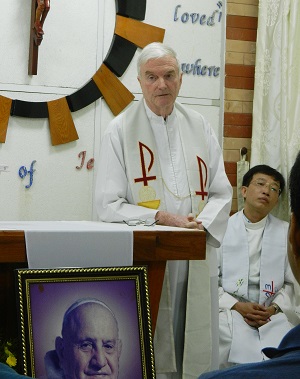 As Fr. Bob said in his Homily: Saint John XXIII is happy when he know that WE choose Him as our Patron Saint. We are all full of joy and find a very meaningful on this Feastday, when we choose HIM as our Scholasticate Patron Saint as well.