Current News
Details

Published: Monday, 15 October 2018 22:41
MSC BOOK LAUNCH AT BLACKBURN: HEARTS BURNING WITHIN US.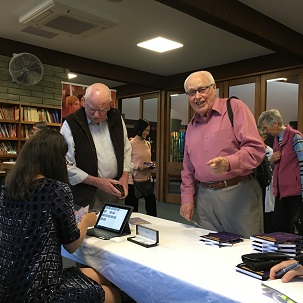 On the evening of October 12th, a group gathered in a section of the church of St Thomas the Apostle, Blackburn, for the launch of the book, Hearts Burning Within Us. The Melbourne MSC community was present, some MSC sisters, A MSC, participants in the Siloam Program for Spiritual Directors at the Heart of Life Centre, Friends.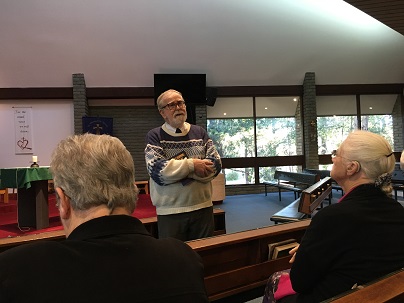 MC for the occasion was Community Leader, Philip Malone,who introduced Stephen Hackett who was launching the book. Stephen gave the background of groups in the parish of Camp Hill in Brisbane who were participating in prayer groups and requested more material. Stephen commissioned Peter Malone to prepare some units. Feedback indicated that there should be more endless developed into Hearts Burning.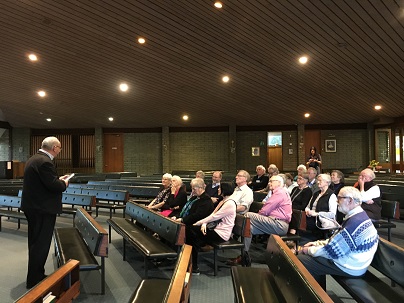 Stephen quoted the incident with Cardinal Martini in Melbourne delivering a lecture on the Gospels – when he was asked whether it might be possible that one of the two disciples on the road to Emmaus was a woman. The Cardinal was quick and direct in his answer: No! And then went on to explain why – Jesus never rebuked a woman for lack of faith.
Also speaking was the publisher, Hugh McGinley of Coventry Press, who still wondered about the disciples on the road to Emmaus, referring to them as Mr and Mrs Clopas and the resurrection experience of Jesus. But a key point that he mentioned was that the Gospel highlights the Jesus broke open the Scriptures before he broke bread.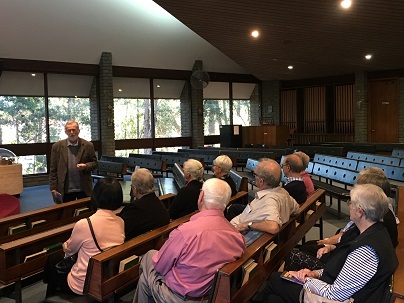 Peter Malone replied, acknowledging a love for scripture inspired by Dennis Murphy in courses at Croydon, leading to his teaching an introduction to the Old Testament for many years at YTU, and developing a course of the New Testament in the Light of the Old. This underlay the preparation for Hearts Burning.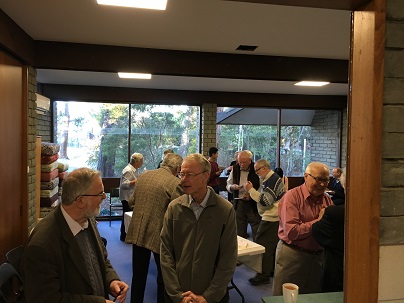 While the event was low-key, the light refreshments, prepared by Peter Curry and Margaret O'Loughlin, was definitely not low-key.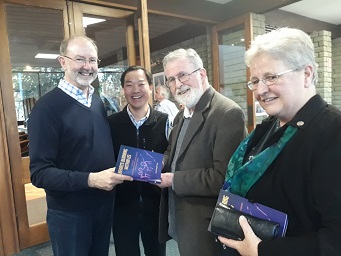 With thanks to Thang Nguyen Nhu MSC, one of the Siloam participants for photos (except this one in which he appears).