Current News
Details

Published: Thursday, 04 October 2018 23:51
NEWS, VIETNAM, FROM OUR STUDENT CORRESPONDENT, BANG DINH MSC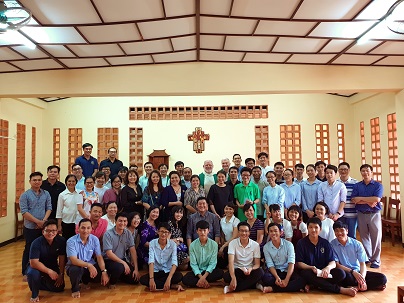 The MSC in Vietnam have been very blessed over the past week with the visit of Fr. Chris Chaplin, the Australian on the MSC General Council in Rome.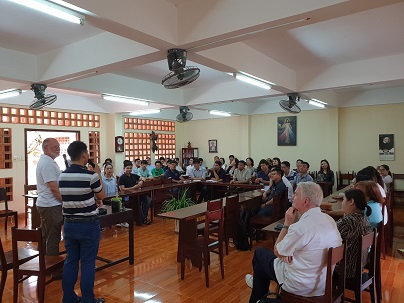 Straight from all his meetings in Sydney Fr. Chris started with a large gathering of MSC students and professed, postulants and aspirants,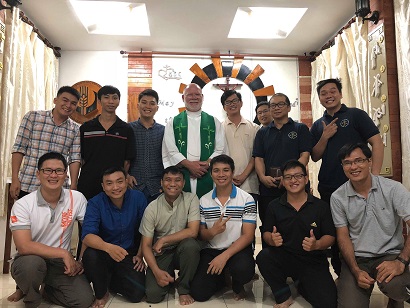 Scholasticate community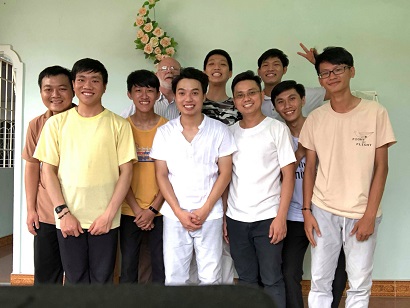 Aspirancy community
OLSH
and MSC sisters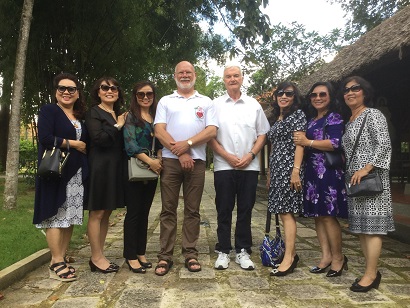 and lay groups, when he explained about many things happening in the MSC around the world.
Then for the next 5 days he had a hectic time, visiting every MSC house plus the sisters, plus various places of MSC ministry here, and managed to hold private interviews with each of the students and many of the post formation people. He had asked to do all these things, so Hoang, the local leader, gave him a very tight schedule.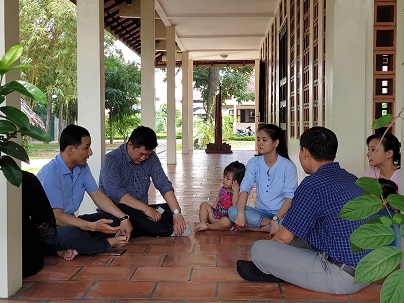 Fr. Chris inspired all of us with his words and obvious commitment to the MSC spirit and he encouraged us in our vocation, and offered many practical suggestions for living our lives here and going forward, confidently into the future.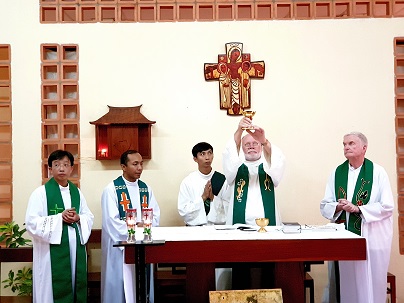 We thank him for his visits and look forward to his next visit. We pray that our loving God will continue to bless him and his very important ministry.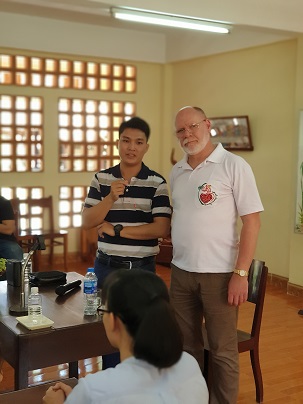 Bro Hoa, translator
(A big thanks to those contribute on this: Fr. Bob for this report; Mr. Minh Thong -Young Lay MSC and Fr. Chris Chaplin for those great photos)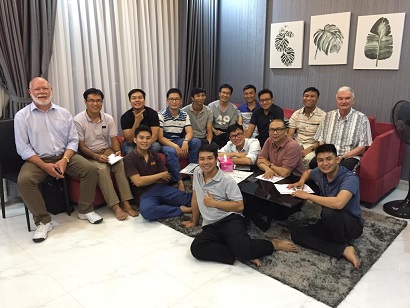 In Uncle Bob's apartment